Large Trava pendant by Carl Thore (sold)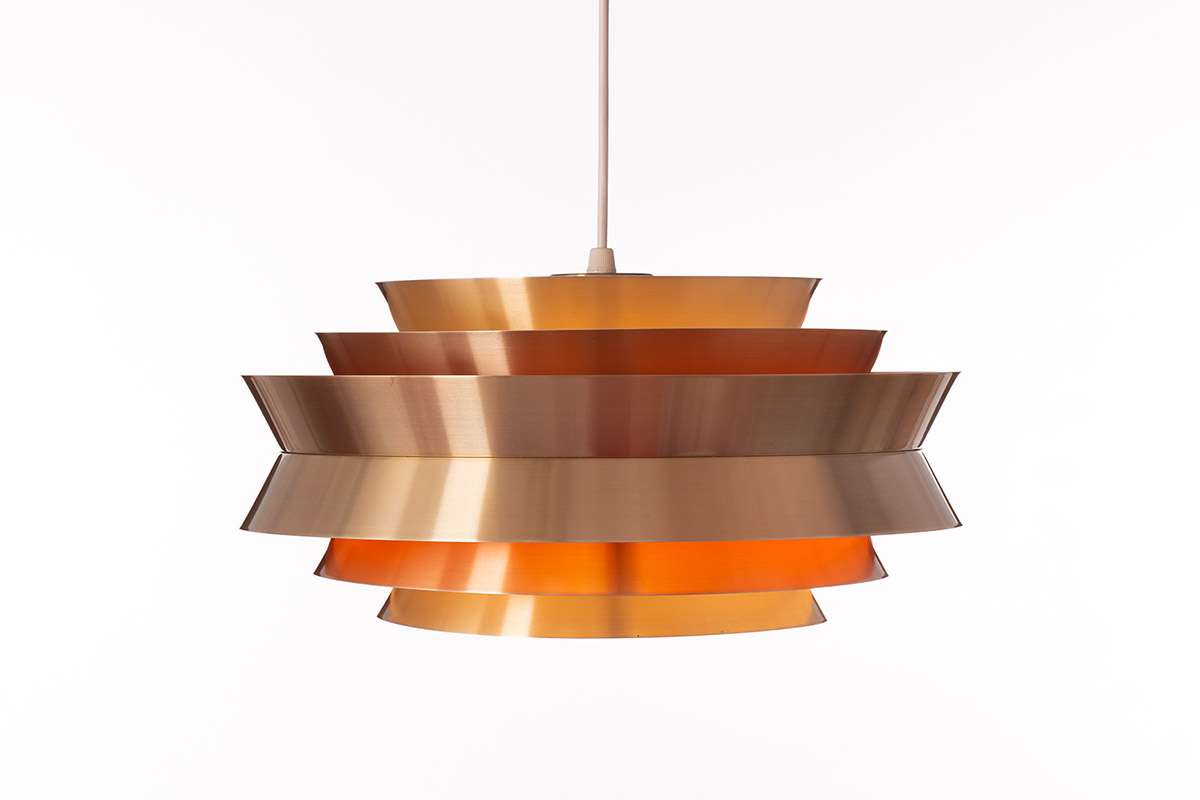 Fraaie Scandinavische hanglamp ontworpen door de Zweedse ontwerper Carl Thore en geproduceerd door de Zweedse lampenproducent Granhaga Metallindustri. Deze lamp komt uit de zogenoemde "Trava" serie, een serie lampen bestaande uit op elkaar gestapelde schalen in diverse kleuren.
Dit exemplaar heeft een messingkleurige buitenkant, oranje en witte binnenkanten.
De lamp geeft sfeervol en warm licht en verkeert in een nette vintage staat met minimale gebruikssporen.
Afmetingen: 35 cm diameter, 20 cm hoog.
Verkocht
Beautiful Scandinavian pendant designed by the Swedish designer Carl Thore and produced by lighting company Granhaga Metallindustri.
This lamp is from the "trava" series which are lamps with stacked shades in different colors and sizes.
This large pendant has a brass colored exterior and an orange and white interior which creates a nice soft and warm light. The lamp is in a very good and clean condition with some very small signs of use.
Dimensions: 35 cm in diameter, 20 cm high.
SOLD
Interested? fill in the contact form below and we will get back to you.