Rosewood Kai Kristiansen wall unit (* sold)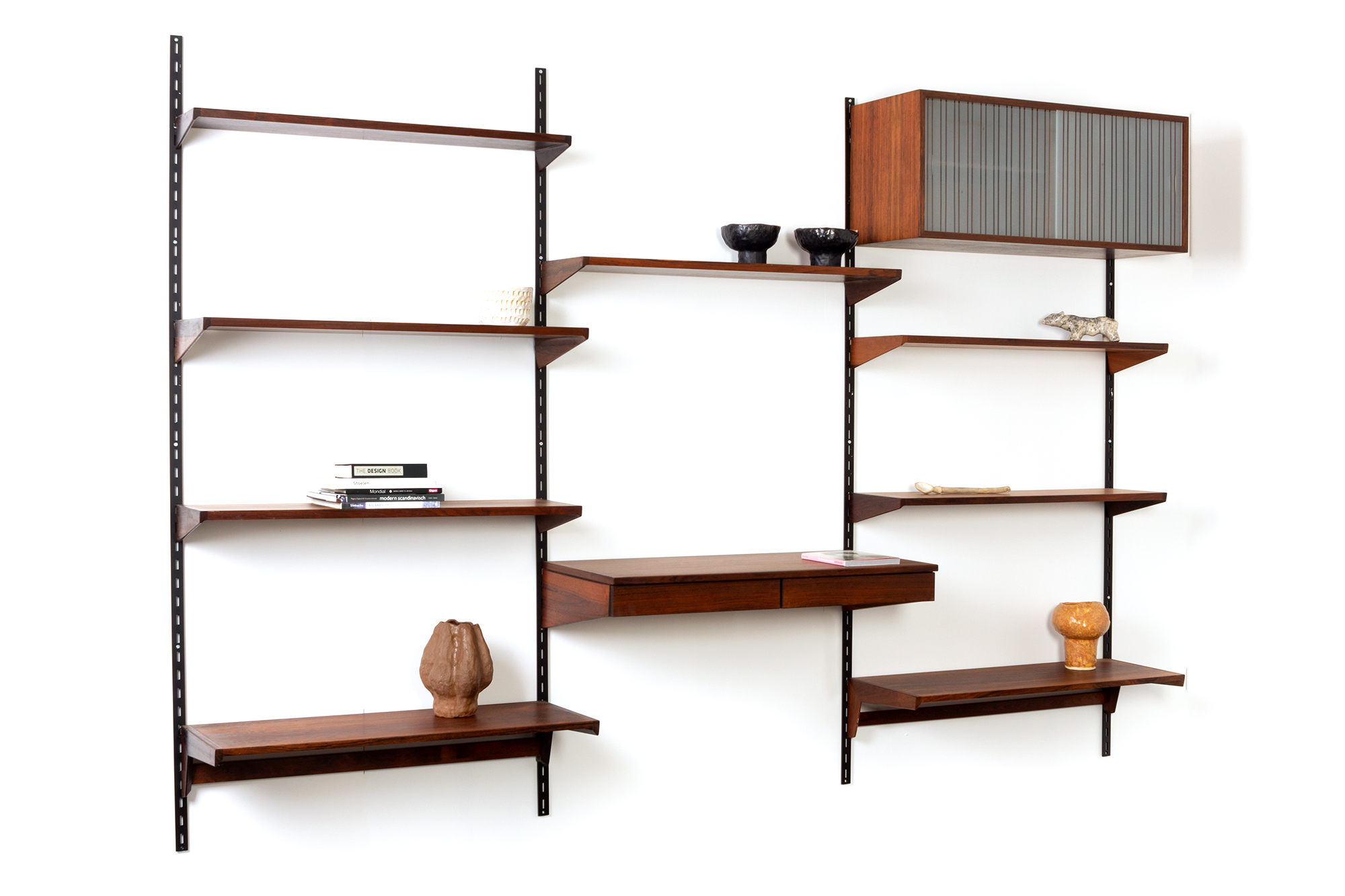 Elegant Danish rosewood wall unit designed by Kai Kristiansen for Feldballes Møbelfabrik in the early sixties. This wall unit consists of a deskpiece with drawers, a cabinet with etched glass sliding doors and shelves in different sizes. This wall unit is in an excellent condition, no damages or stains on the shelves and cabinets. Just some very small signs of use. The metal black uprights are in a good and clean condition as well.
Dimensions:
178 cm high, 260 cm wide, 40 cm deep.
4 shelves 24 cm deep, 86 cm wide
2 shelves 32 cm deep, 86 cm wide
1 shelf 28 cm deep, 86 cm wide
1 shelf 18 cm deep, 86 cm wide
desk 40 cm deep, 86 cm wide
cabinet with glass doors 32 cm deep, 36 cm high, 86 cm wide.
SOLD
Fraai vormgegeven palissander wandsysteem ontworpen door Kai Kristiansen en geproduceerd door Feldballes Møbelfabrik in de jaren zestig. Deze wall unit heeft een handig bureau met twee lades, een kast met glazen deurtjes en diverse planken in verschillende maten. Het wandsysteem verkeert in een zeer nette staat met minimale sporen van gebruik. De zwart gelakte metalen staanders zijn ook helemaal netjes.
VERKOCHT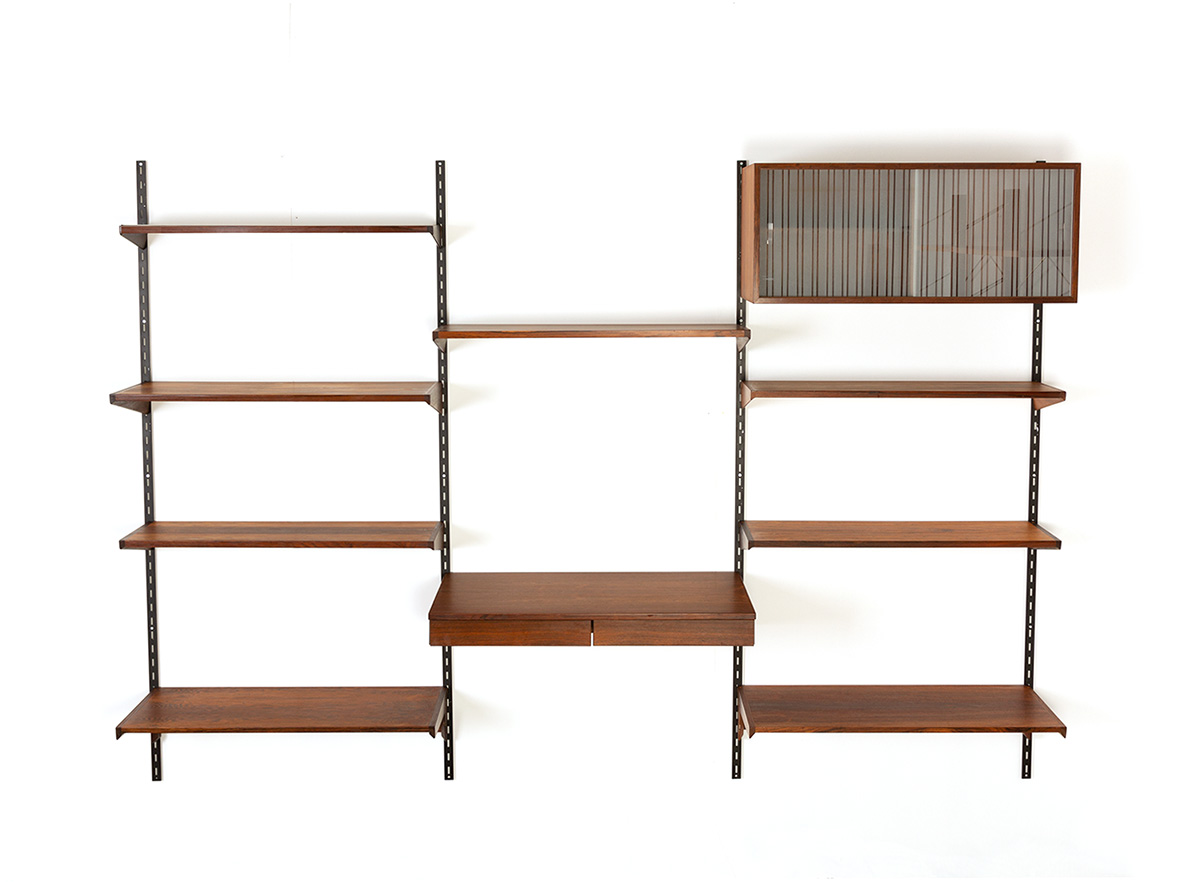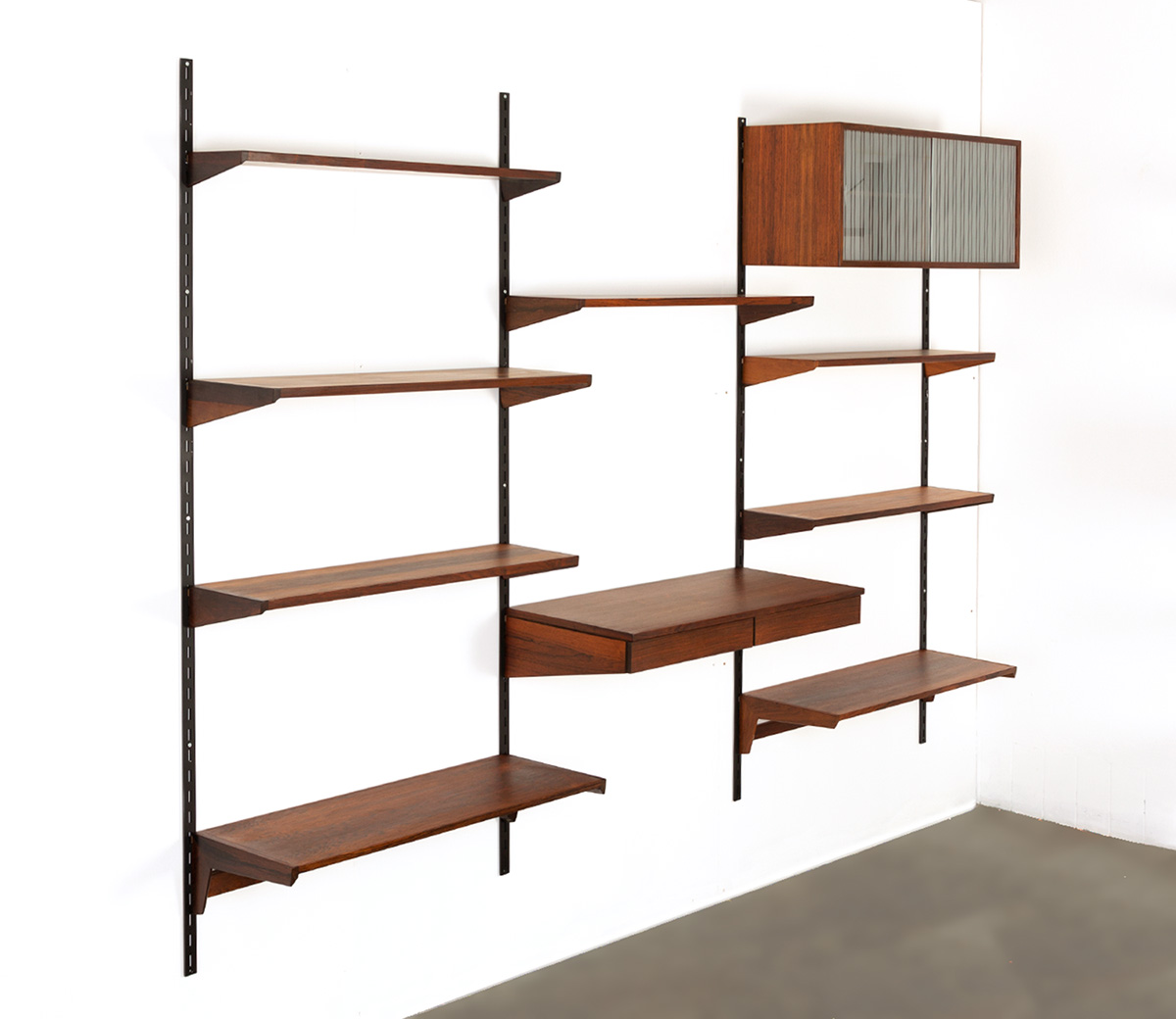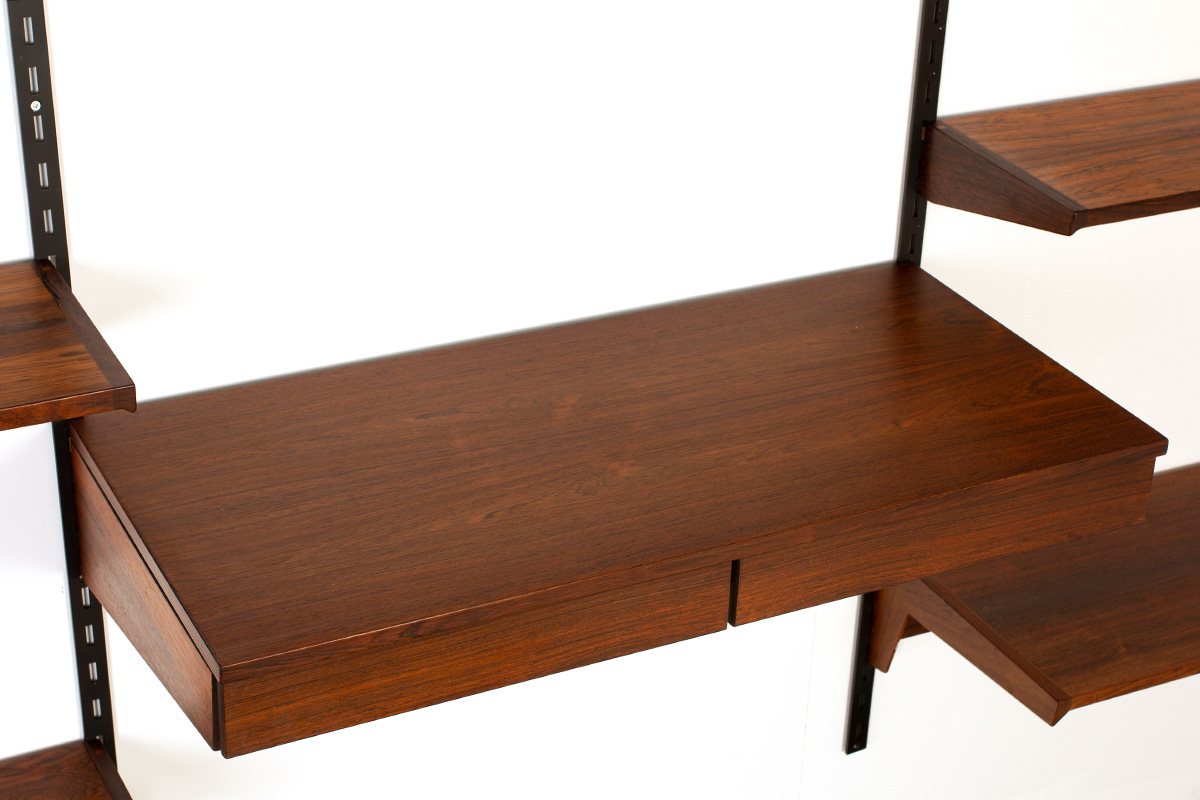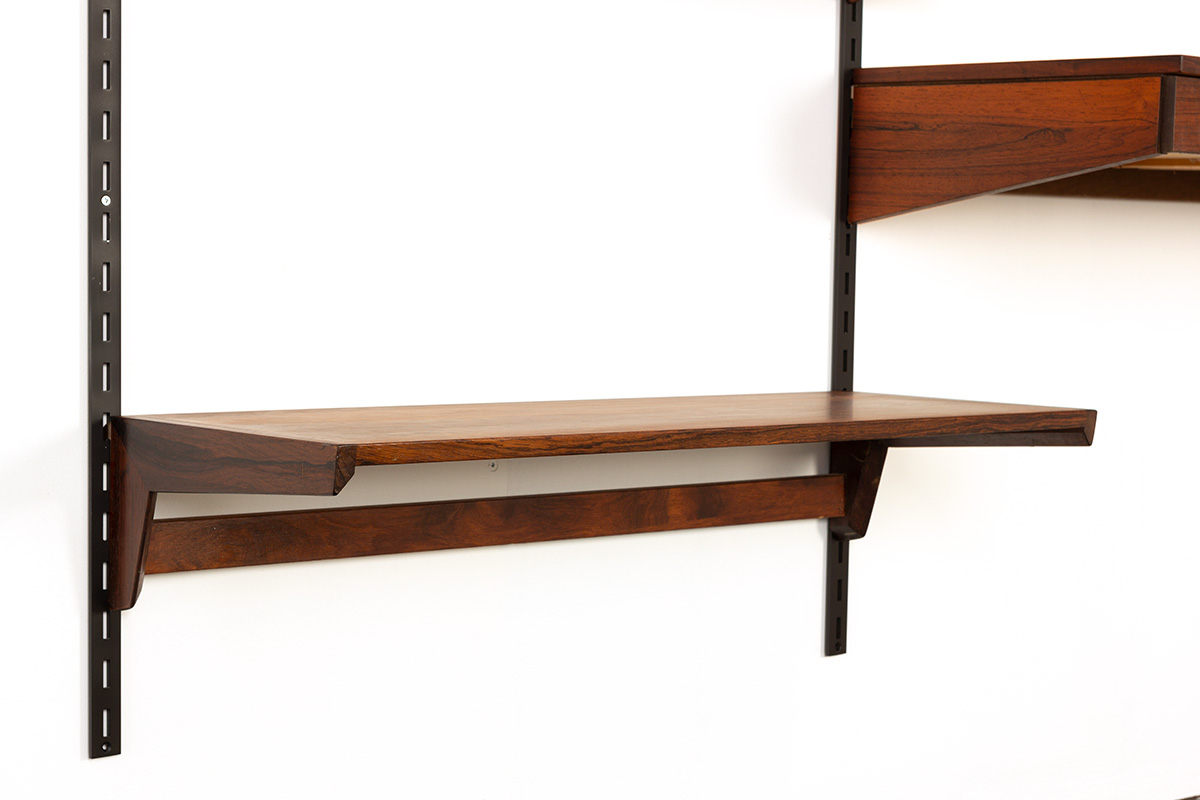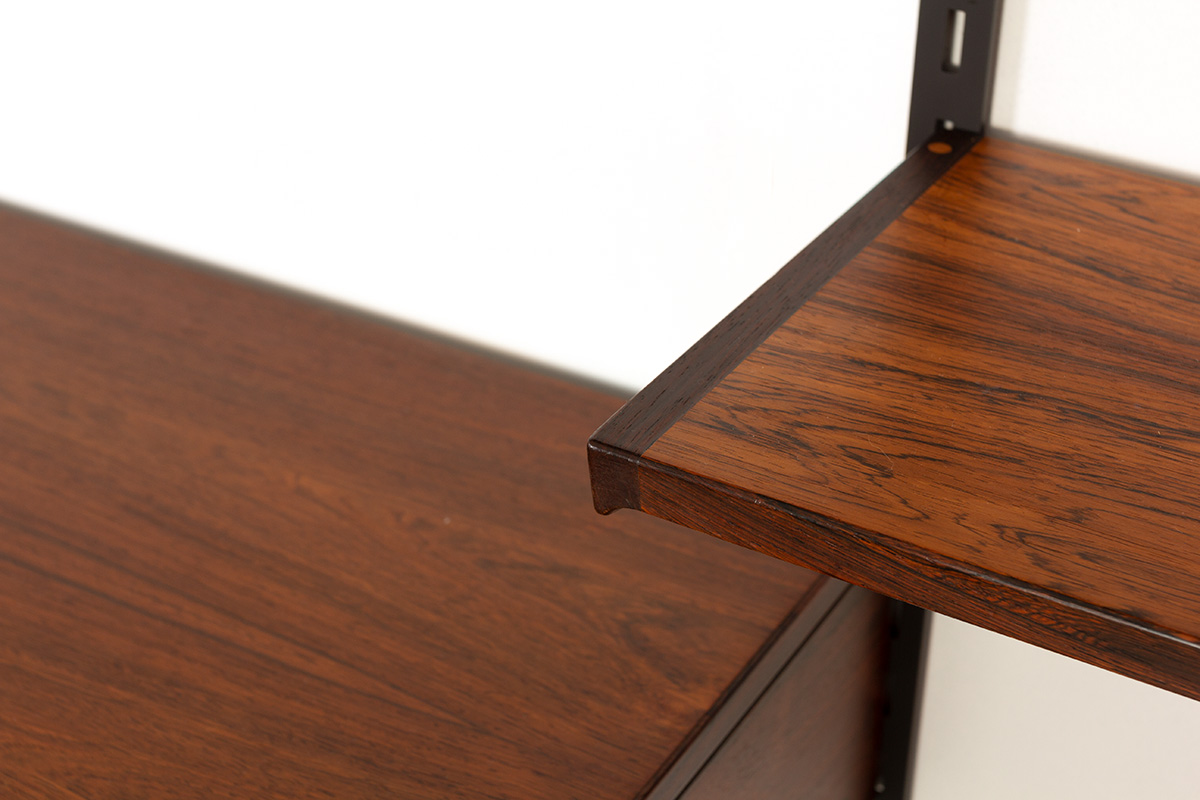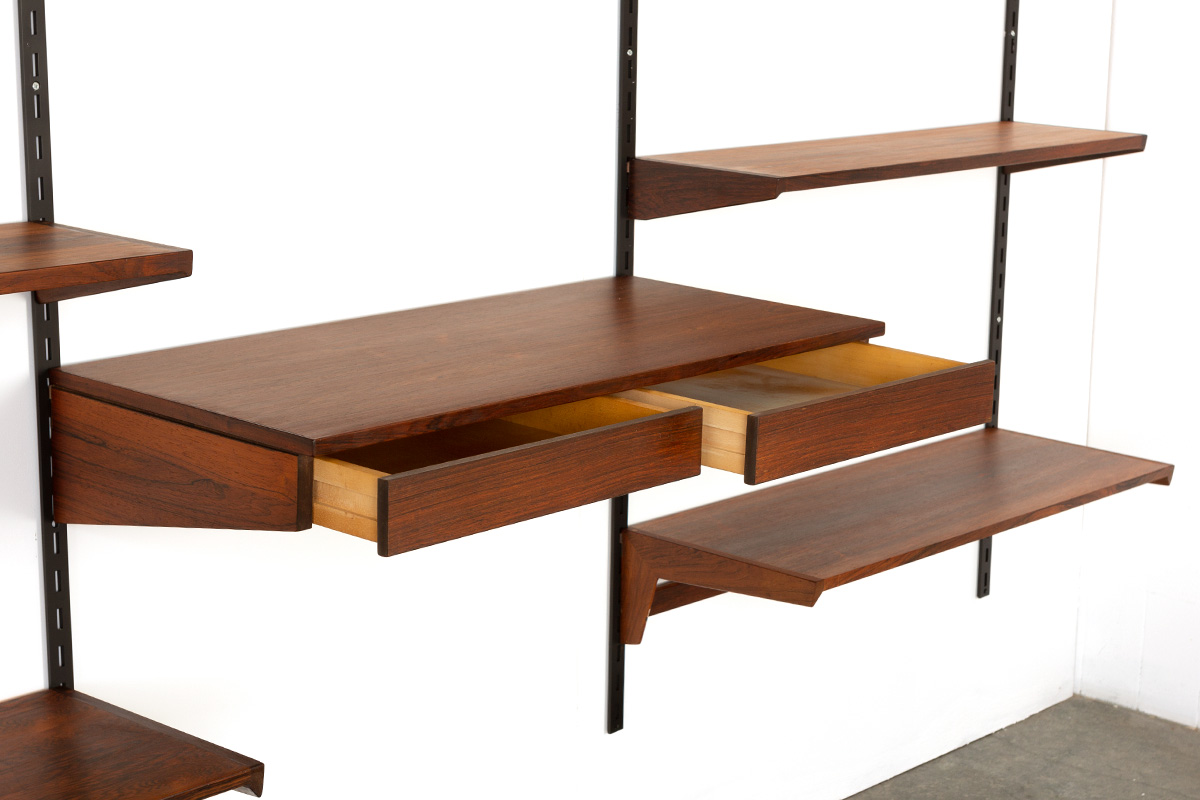 Are you interested in this item, fill in the contact form below and we will get back to you.