Very large vintage String wall system in teak (* sold)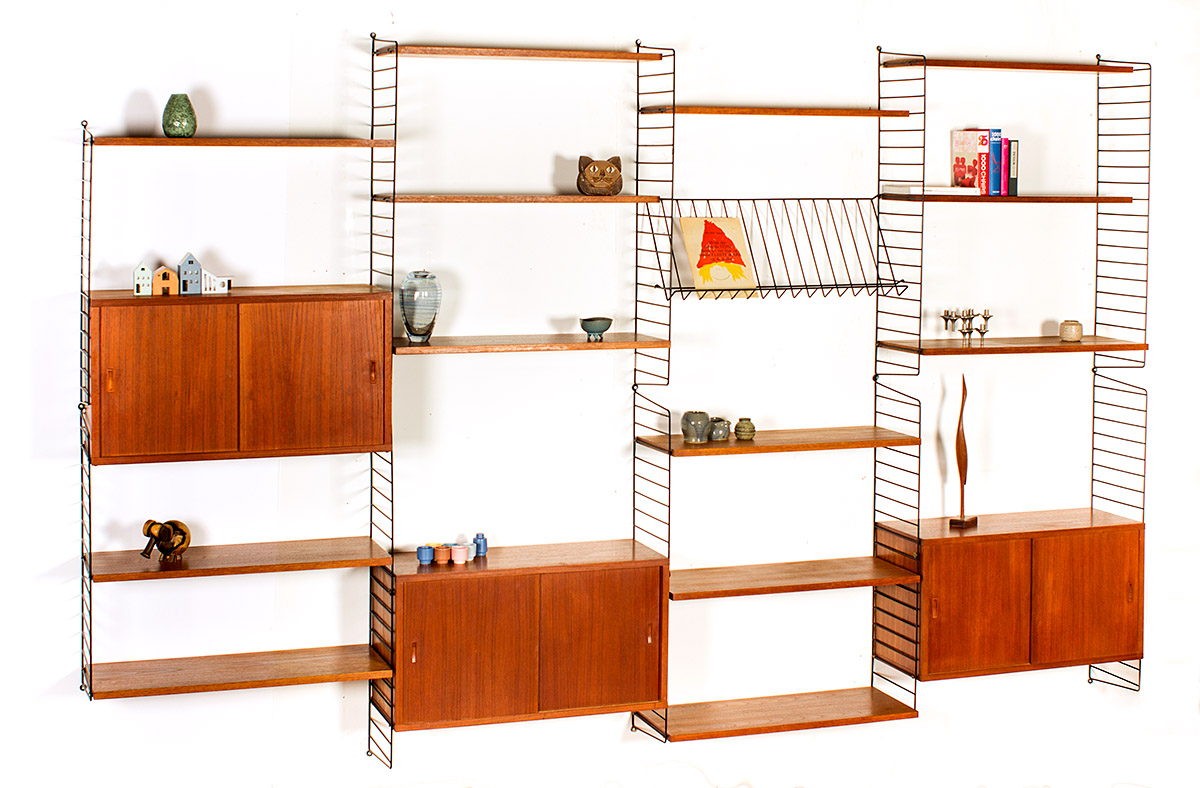 Nisse en Kasja Strinning ontwierpen dit modulair wandsysteem in 1949 voor een ontwerpwedstrijd van een openbare bibliotheek. Een paar jaar later werd het ontwerp in productie genomen door String Design AB. Het is een mooi luchtig ontwerp.
Dit grote wandsysteem is uitgevoerd in teak en bestaat uit 10 zwarte staanders waarvan de 2 aan de linker kant iets korter zijn. Daarnaast zijn er 7 planken van 30 cm diep, 5 planken van 20 cm diep en drie kasten met schuifdeuren en een draaistalen magazine shelf.
De kastjes zijn 33 cm diep.
De totale breedte van het systeem is 320 cm, de overige maten volgen snel.
Het wandsysteem verkeert in een goede staat met lichte sporen van gebruik, geen vlekken of kringen.
Op de foto reflecteert het licht wat tegen de randen van de planken maar die zijn helemaal netjes en strak zonder vlekken of wat dan ook.
Extra foto's volgen komen er aan.
Verkocht/Sold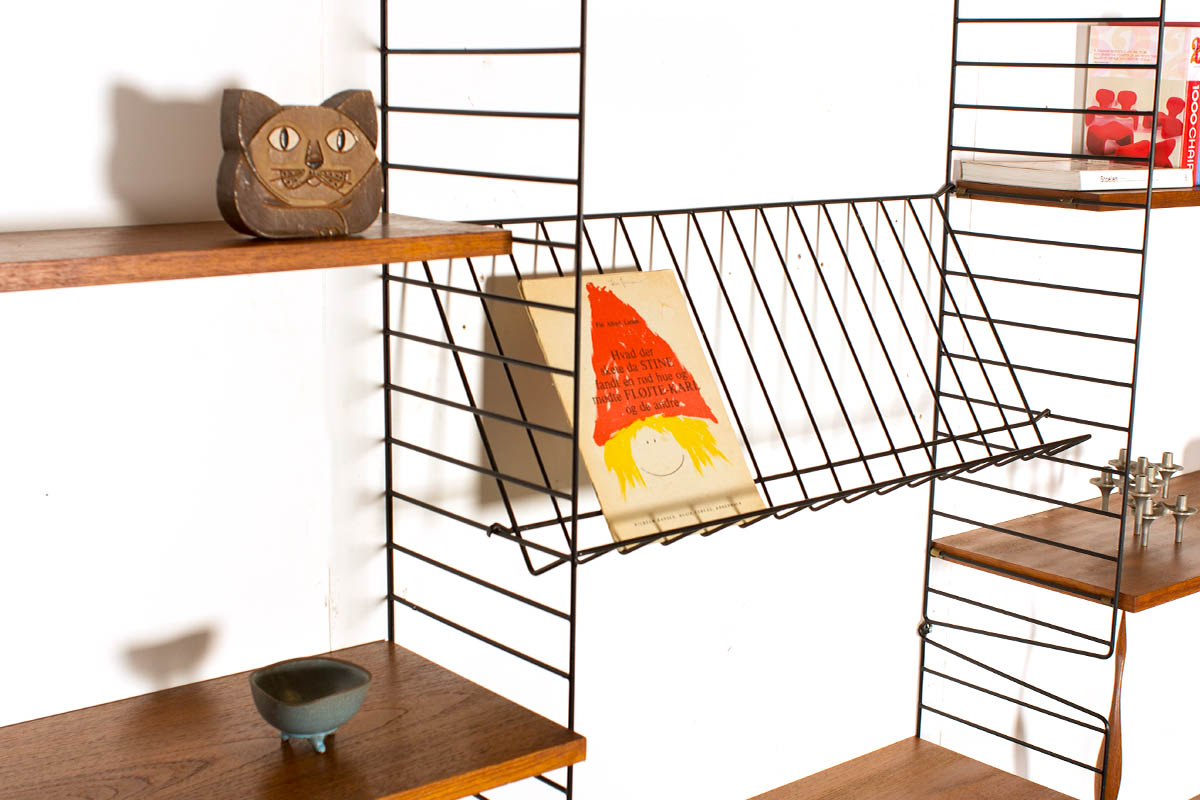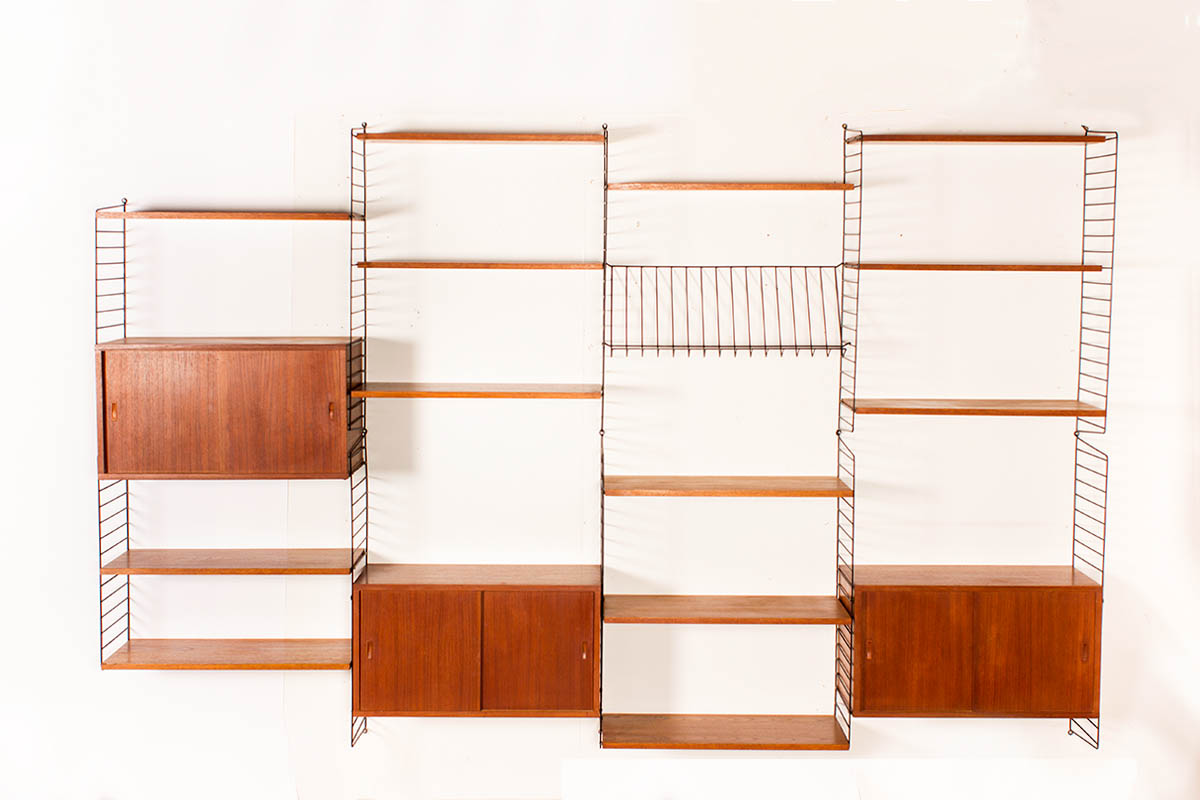 Interested? fill in the contact form below and we will get back to you.