Vintage blue Flowerpots by Verner Panton (* sold)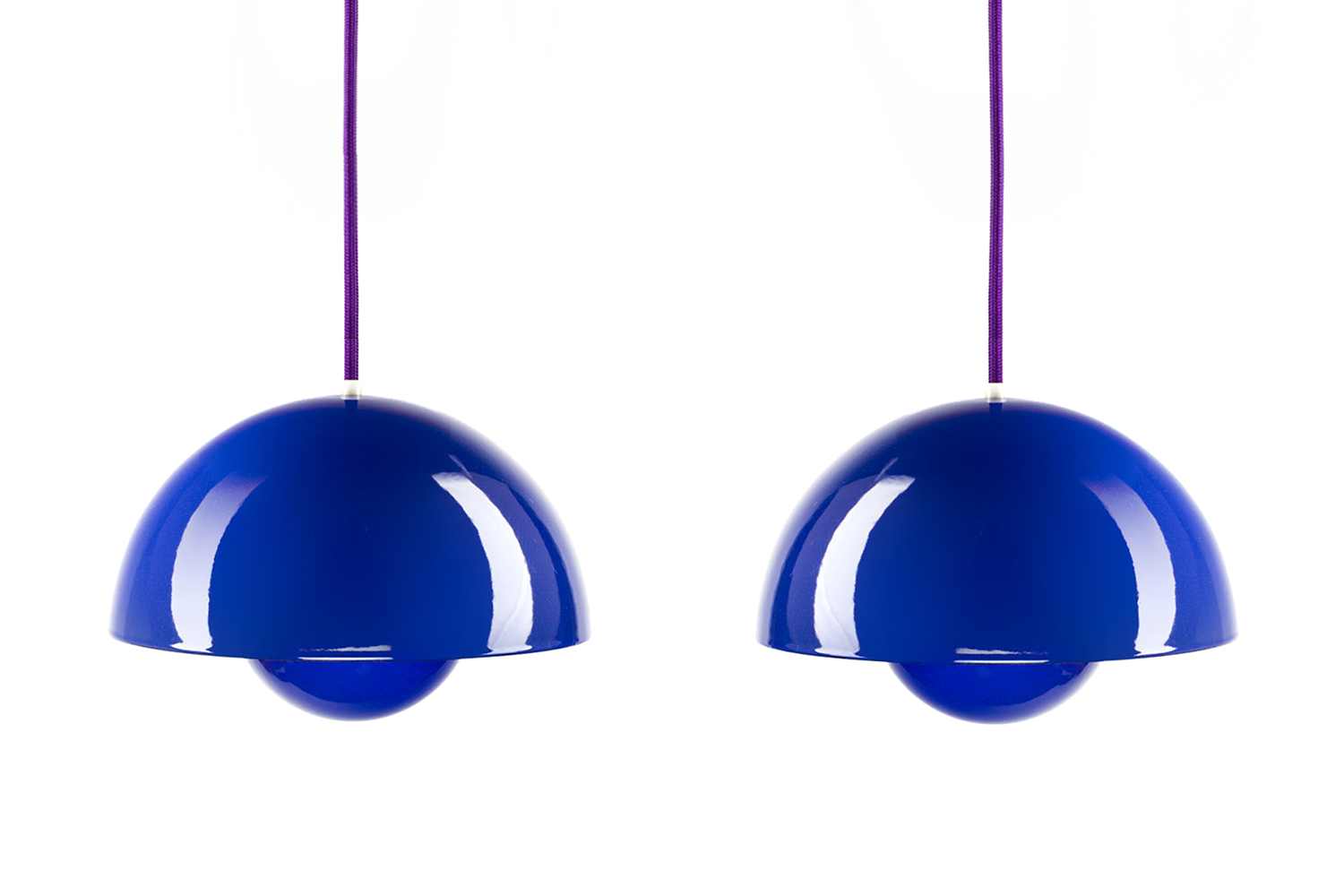 Soms vind je dingen waar je moeilijk afstand van kan doen, zo ook bij deze set blauwe Flowerpots.
De Flowerpot werd in 1968 ontworpen door de Deense ontwerper Verner Panton, geproduceerd door Louis Poulsen, en hoort thuis in het rijtje design icons. Verner Panton werd gezien als één van Denemarkens meest invloedrijke ontwerpers uit de twintigste eeuw, met innovatieve en futuristische ontwerpen vaak in felle kleuren.
Deze originele vintage Flower Pot hanglampen hebben een prachtige volle violet blauwe kleur, de blauwe Flower Pots die vandaag de dag als reproductie worden verkocht, halen het niet bij deze kleur blauw.
De lampen zijn gemaakt van metaal met een mooie blauwe geëmailleerde laag en verkeren in een zeer nette vintage staat. Op één van de lampen heeft het emaille een beschadiging, maar dat is niet storend. Deze zeldzame lampen hebben een origineel label aan de binnenkant en worden geleverd met een nieuw stoffen snoer in een bijpassende kleur. De diameter van de lamp is 22 cm en de hoogte is 16 cm.
Sometimes you'll find things that you can hardly do away with, like this set of Blue Flower Pots.
This design icon was designed by the Danish designer Verner Panton in 1968 and produced by Louis Poulsen. Verner Panton was considered as one of Denmark's most influential designers of the twentieth century, with innovative and futuristic designs often in bright colors.
These original vintage Flower Pot pendants have a beautiful violet blue color, the Blue Flower Pots that are sold as reproduction today, don't even come close to this color blue.
The lamps are made of metal with a beautiful blue enamel layer and are in a very neat vintage condition. On one of the lamps the enamel has a little damage, but not disturbing. These rare lamps have an original label on the inside and come with a new fabric cord in a matching color.
The diameter of a Flowerpot is 22 cm and the height is 16 cm.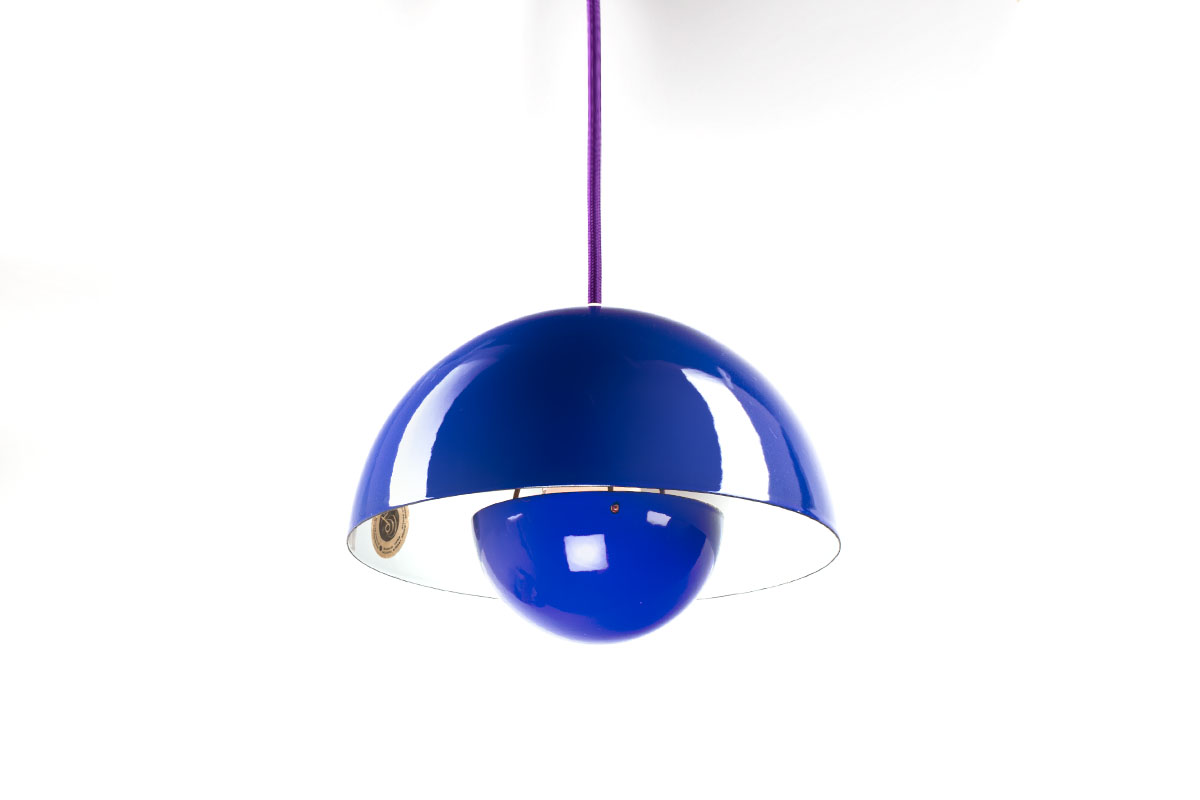 In cooperation with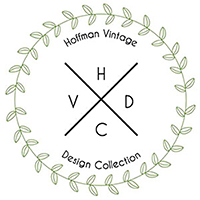 Heb je interesse in deze Flowerpots, vul het onderstaande contactformulier even in en dan nemen we contact met je op.
Are you interested in this vintage Flower Pots, fill in the contact form below and we will get back to you.