Vintage Danish Arne Jacobsen "Dot" stool (*sold)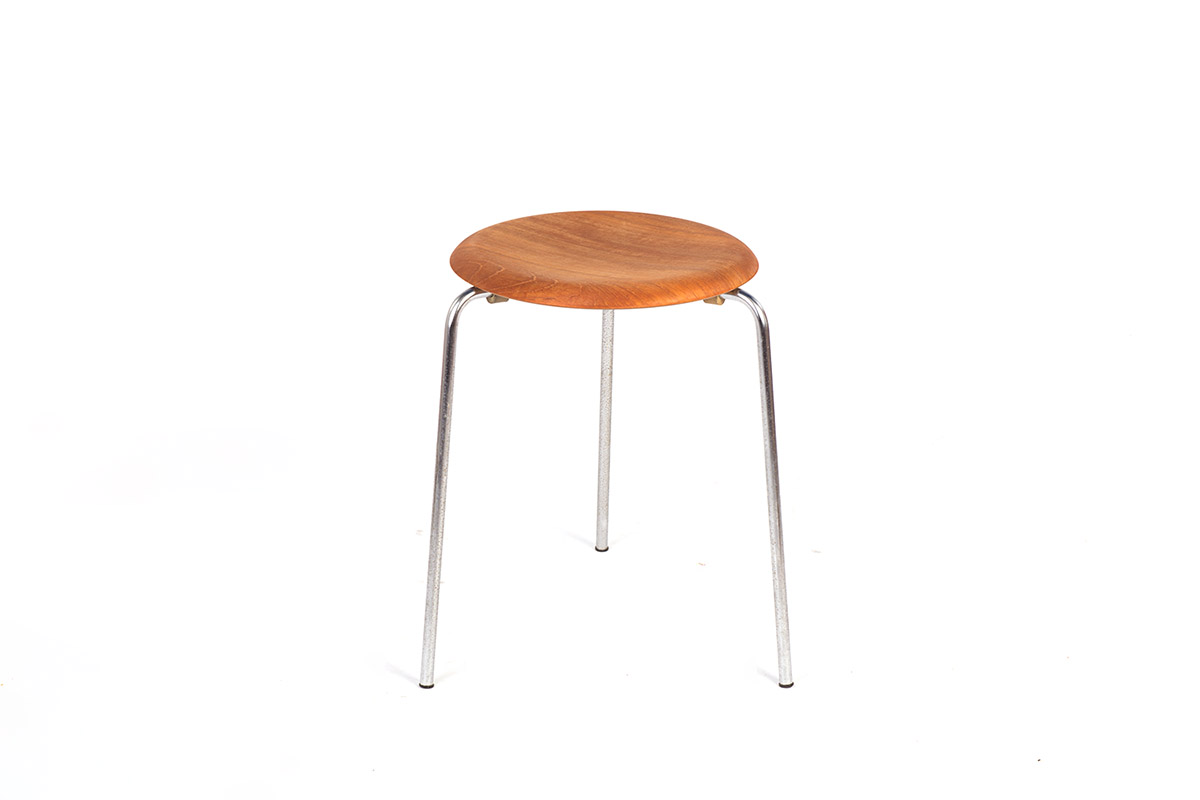 Dit mooie tijdloze krukje (model 3170) is ontworpen door de Deense ontwerper Arne Jacobsen en geproduceerd door Fritz Hansen. Deze zeldzamere versie met de drie pootjes dateert uit de jaren vijftig en zestig, vanaf 1970 zijn ze alleen nog leverbaar met 4 poten.
De teakhouten zitting verkeert in een zeer nette staat, het mat verchroomde frame heeft wat patina (kan verwijderd worden maar wij vinden het in deze originele staat beter bij het krukje passen).
Afmetingen: 44 cm hoog, 33 cm in diameter.
Verkocht
This little so called "Dot" stool (model 3170) was designed by the Danish designer Arne Jacobsen and produced by Fritz Hansen. The three legged frame is more rare and dates from the 50's or 60's, from 1970 they were only produced with 4 legs.
The teak seat is in an excellent and clean condition, the mat chromed frame shows a bit of patina (can be removed but we like it better in this original condition, adds to the character).
Dimensions: 44 cm high, 33 cm in diameter.
SOLD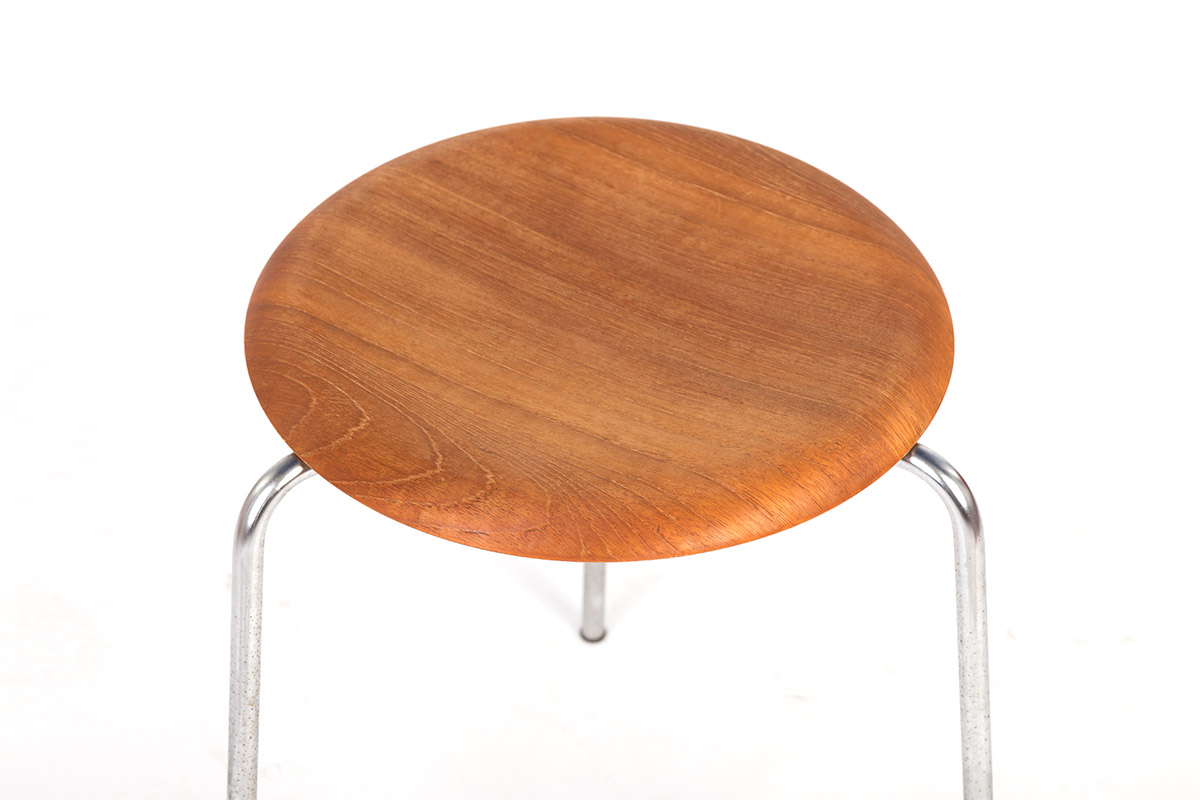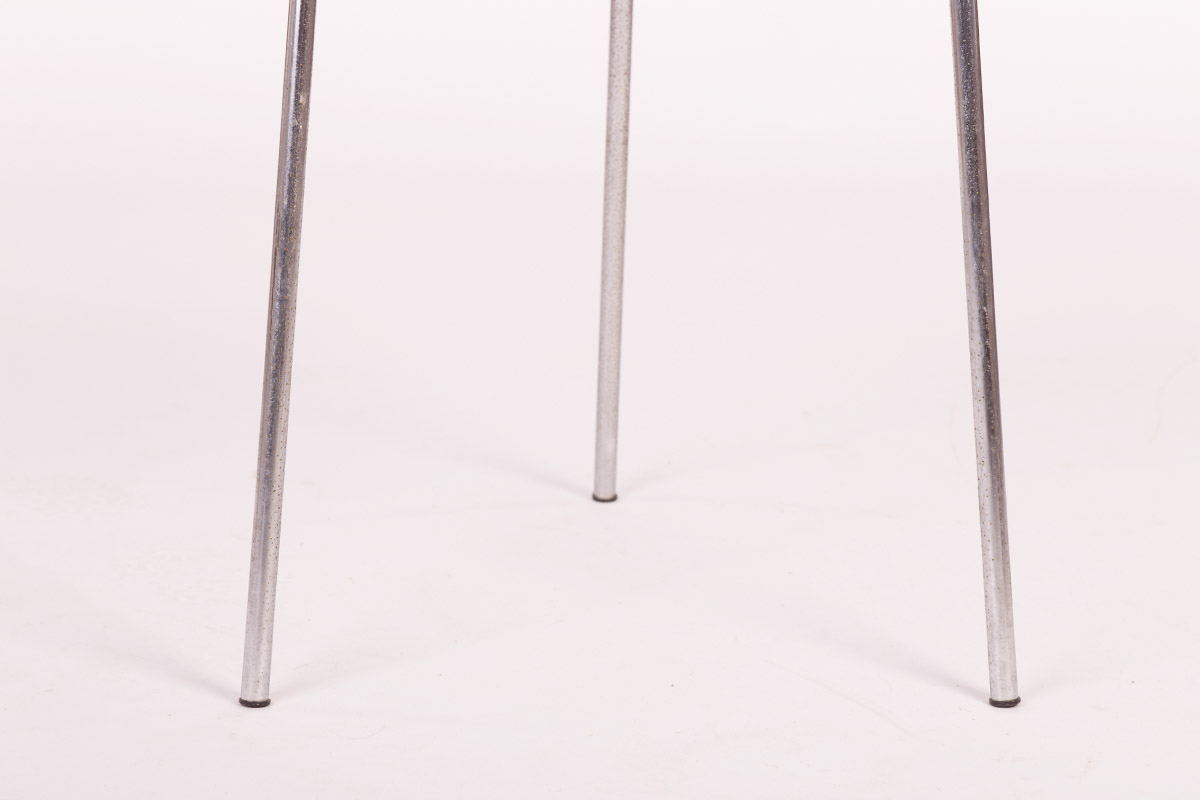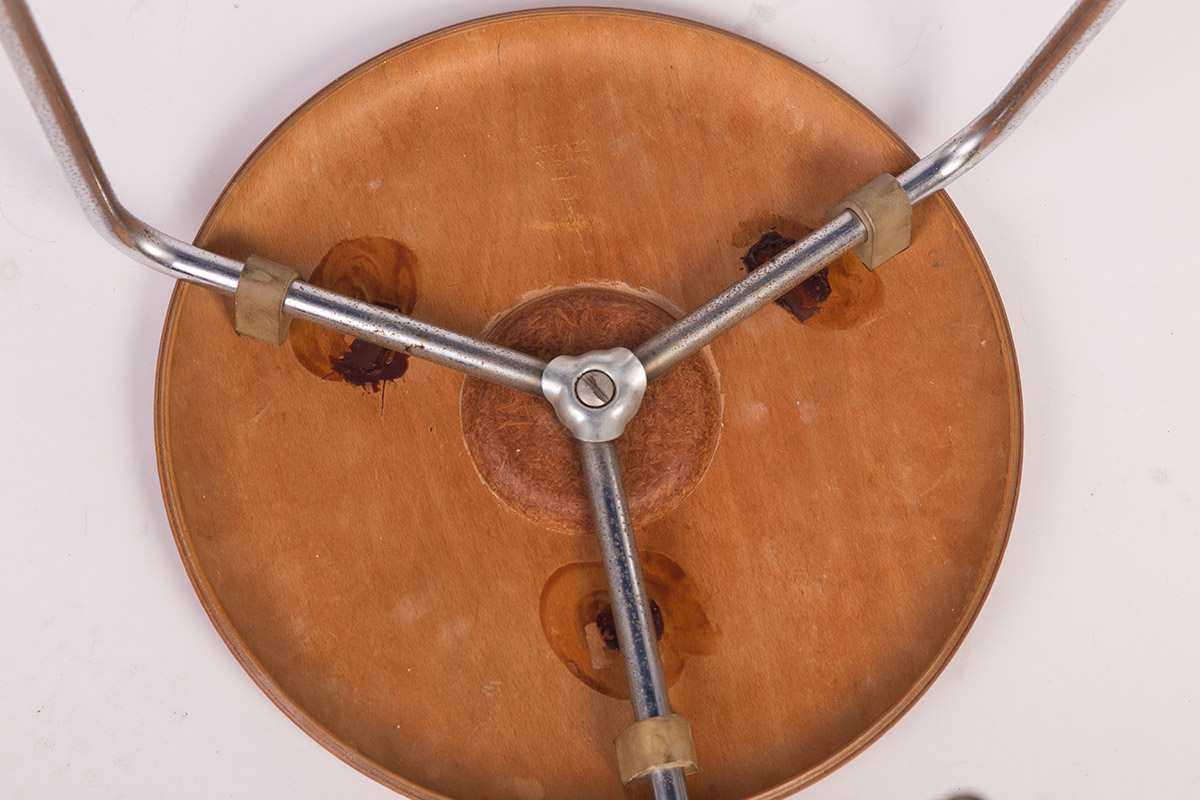 Are you interested in this item fill in the contact form below and we will get back to you.