Vintage original Yngve Ekstrom Arka chair (sold)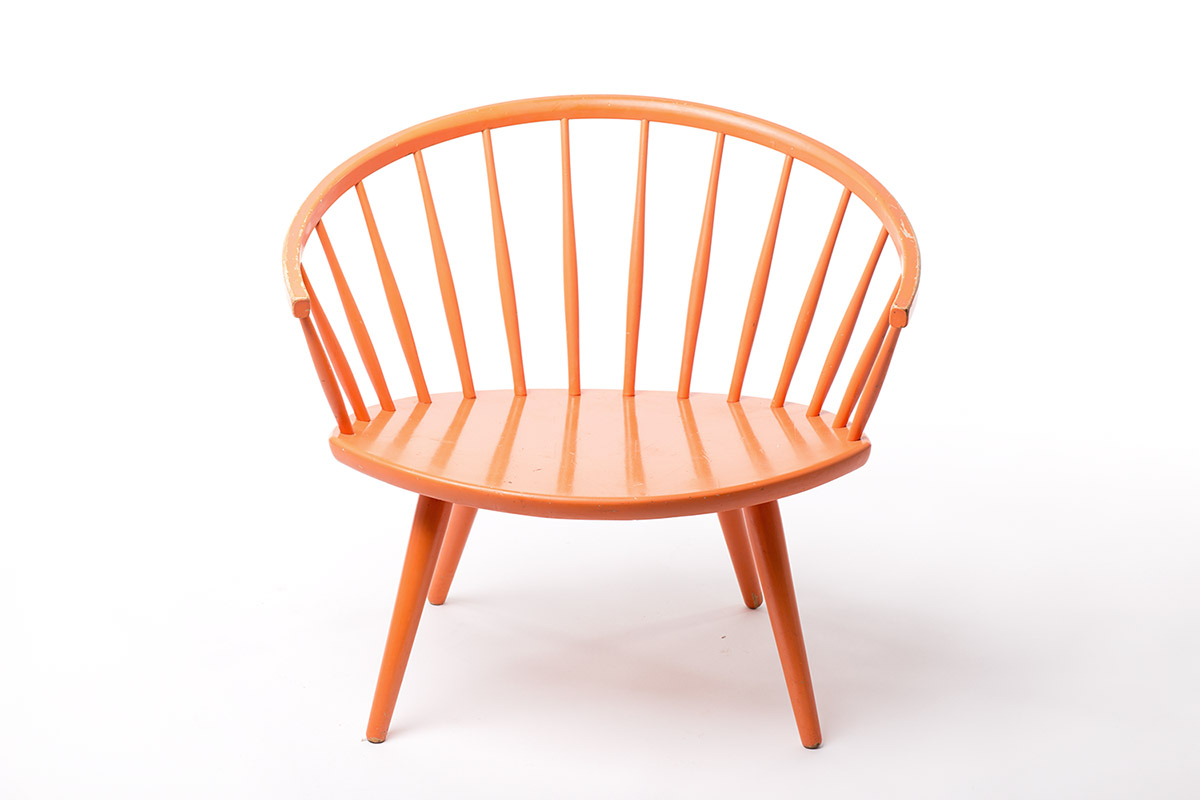 De Zweedse ontwerper Yngve Ekström ontwierp deze elegante Arka spijlenstoel in de jaren 50 voor Stolab. Echt simpel en stijlvol Zweeds design met de elegante ronde rugleuning, de karakteristieke Ekstrom spijlen en een speelse elliptisch gevormde zitting.
Deze vintage stoel is nog in de oorspronkelijke staat met de originele lak in een warme oranje abrikoos achtige zachte kleur. De lak heeft sporen van gebruik, maar dat geeft de stoel juist wel karakter.
Afmetingen: breedte 70 cm, 55 cm diep en 65 cm hoog.
Verkocht
The Swedish designer Yngve Ekström designed this sculptural Arka lounge chair in the 1950s and it was produced by Stolab. Really simple and stylish Swedish design with the elegantly curved backrest, the characteristic Ekstrom bars and a playful elliptically shaped seat.
This vintage chair is still in its original condition with the original painted lacquer in a warm orange apricot-like soft color. The paint has traces of use, but we think that gives the chair character.
Dimensions: width 70 cm, 55 cm deep and 65 cm high.
Sold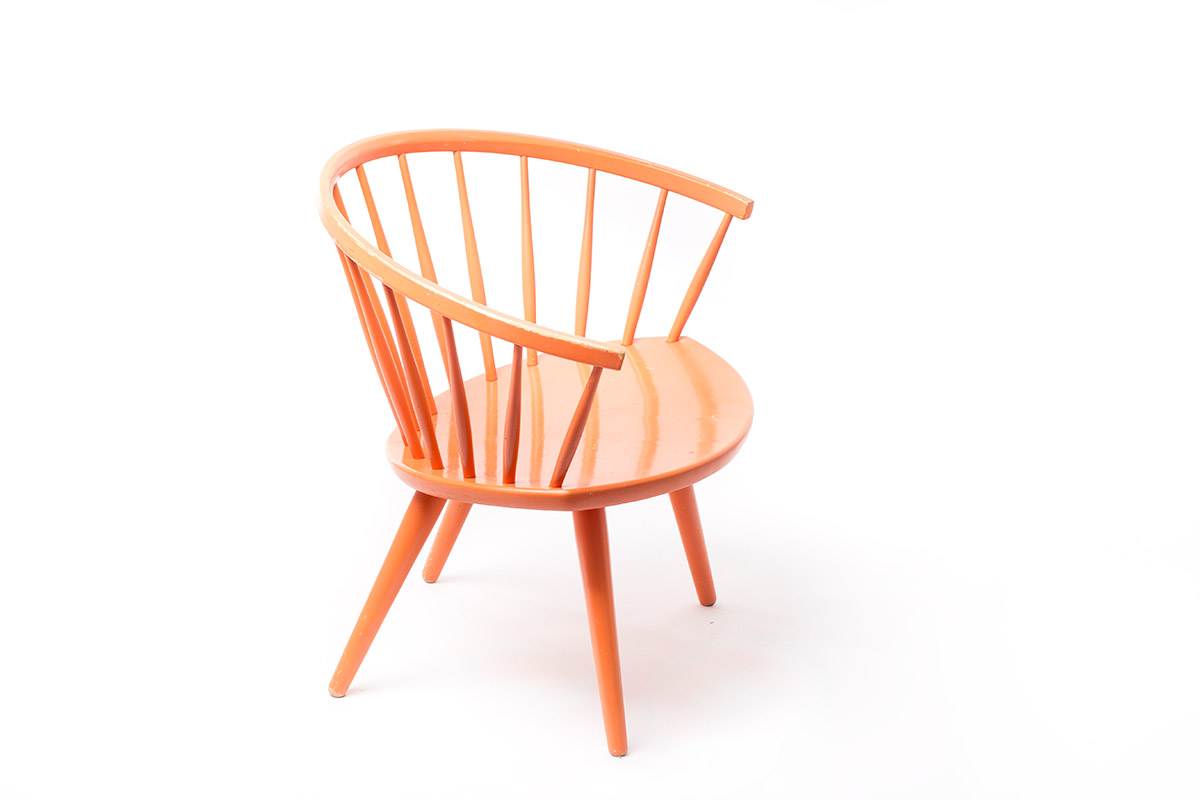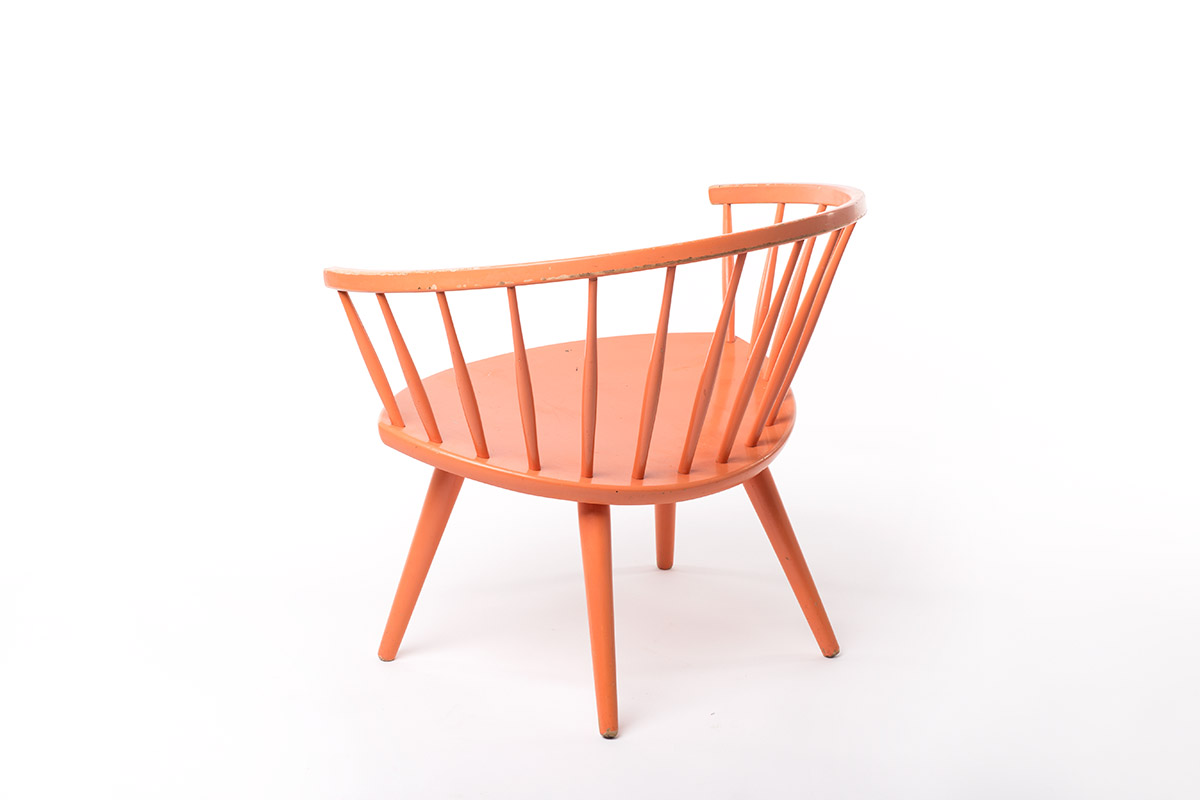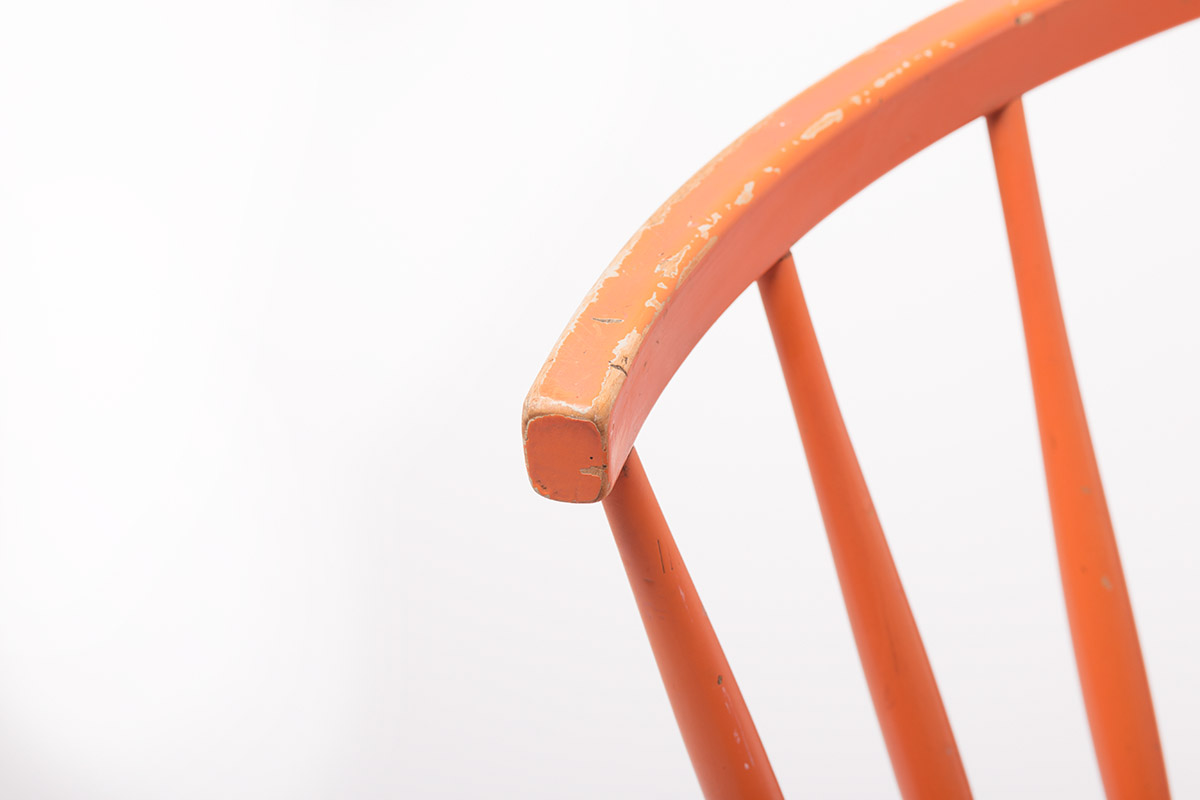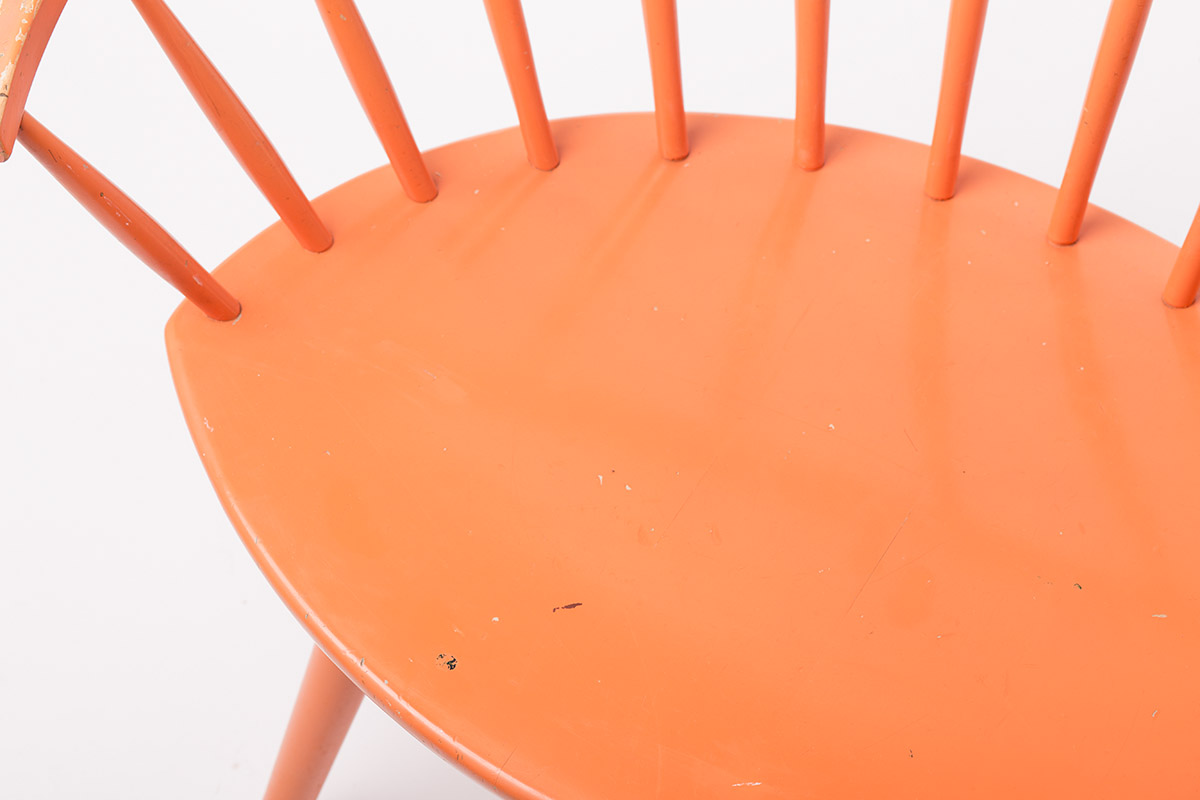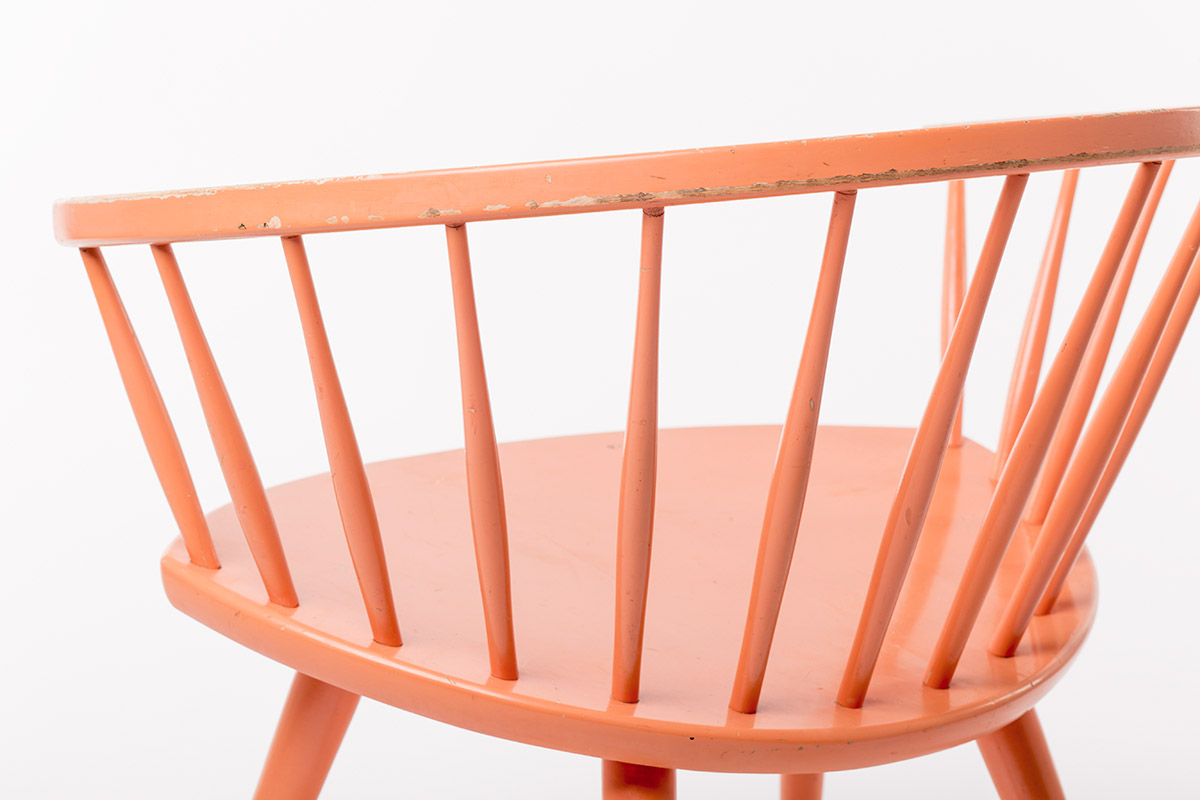 Heb je interesse vul dan onderstaand formulier in en we nemen contact met je op.
Are you interested fill in the contact form below and we will get back to you.