Vintage Poul Cadovius wall system with brass holders (sold)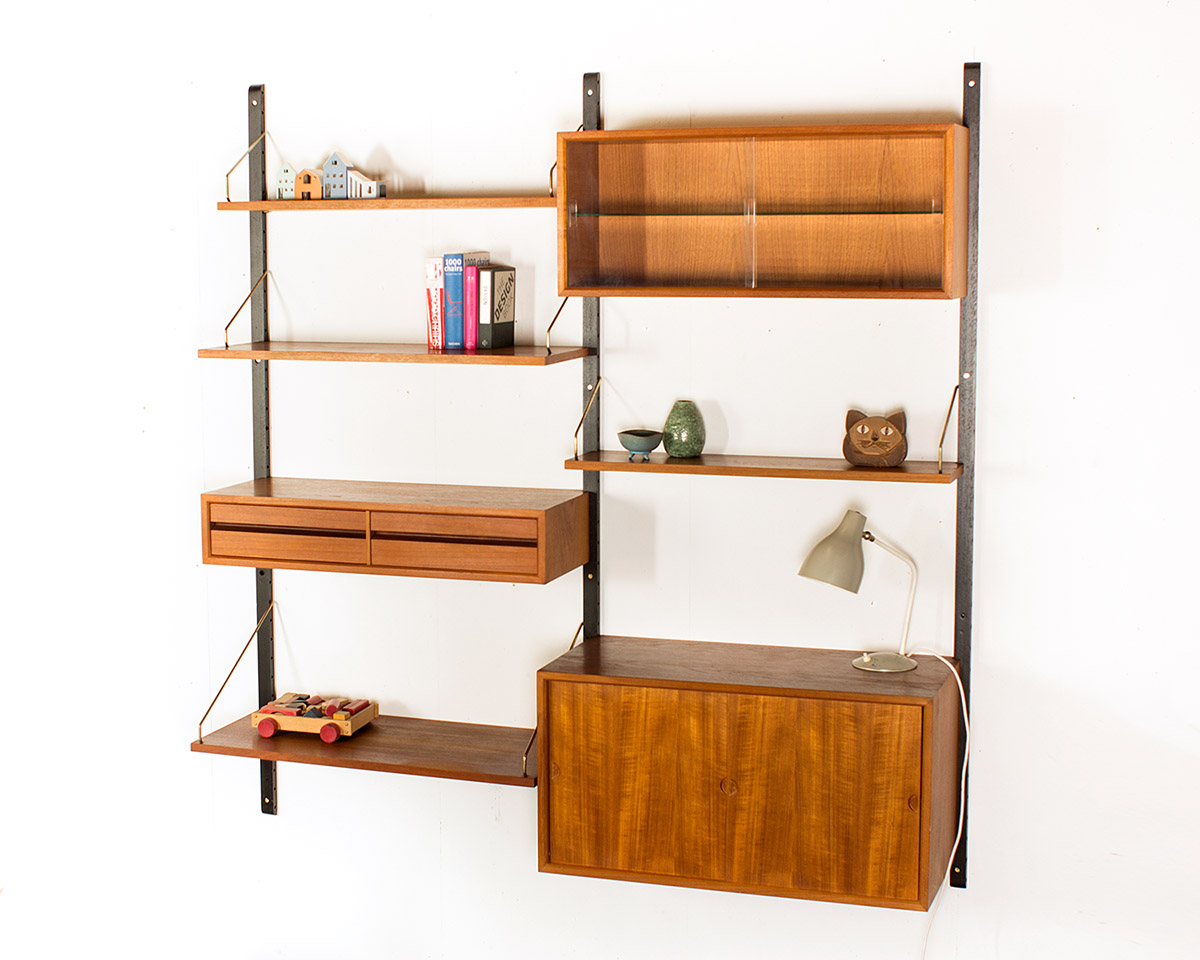 Fraai vintage wandsysteem ontworpen door Poul Cadovius en geproduceerd door Royal System.
Deze wall unit bestaat uit 3 zwarte staanders van 170 cm hoog, 2 planken van 20 cm diep, 1 plank van 30 cm diep, een plank van 37 cm diep, een schuifdeurkast van 37,5 cm diep en 42,5 cm hoog, een vitrinekast van 24,5 cm diep en 33,5 cm hoog en een ladeblok van 30 cm diep en 15,5 cm hoog.
Dit exemplaar namen we mee uit Denemarken en verkeert in een nette staat met minimale sporen van gebruik. De houders voor de planken zijn messingkleurig (met hier en daar met lichte oxidatie op de dragers). Ook het plankje binnenin de schuifdeurkast heeft een mooie ronde afwerking.
Gewoon een fraai wandsysteem met verschillende maten planken voor je boeken of accesoirres en veel opbergmogelijkheden in de kastjes.
Sold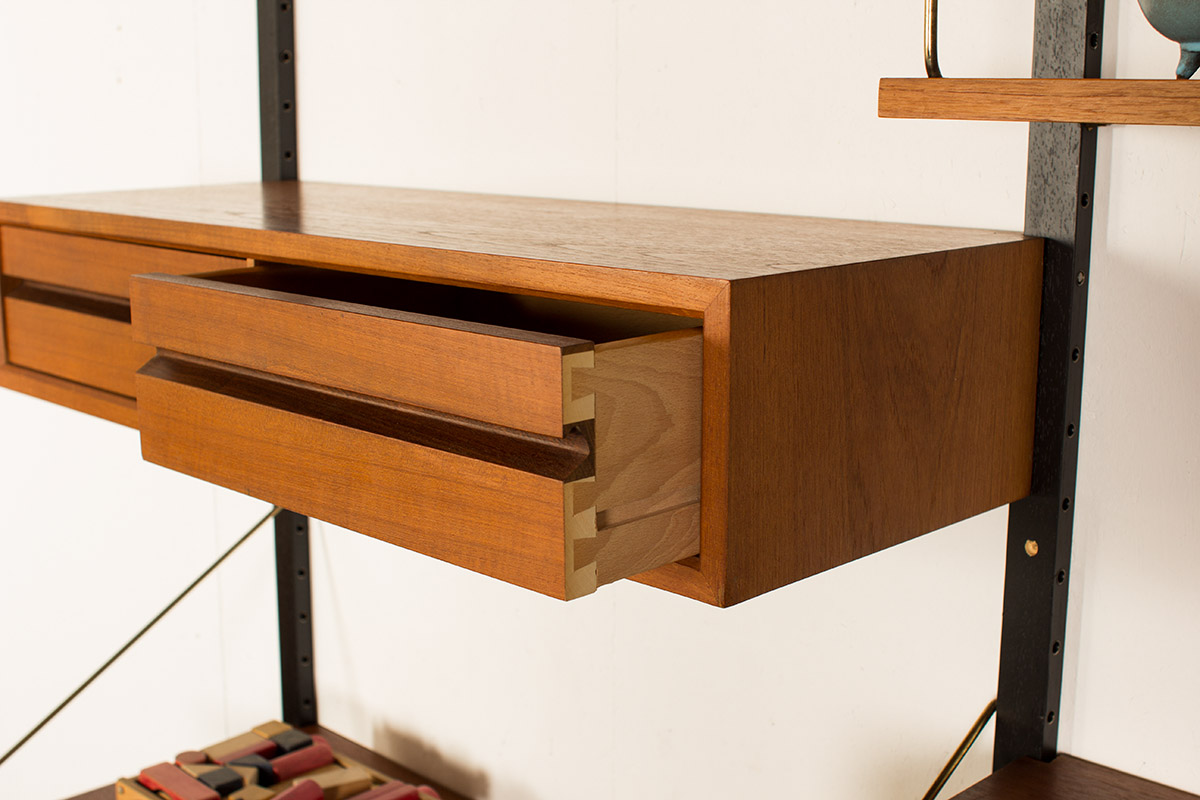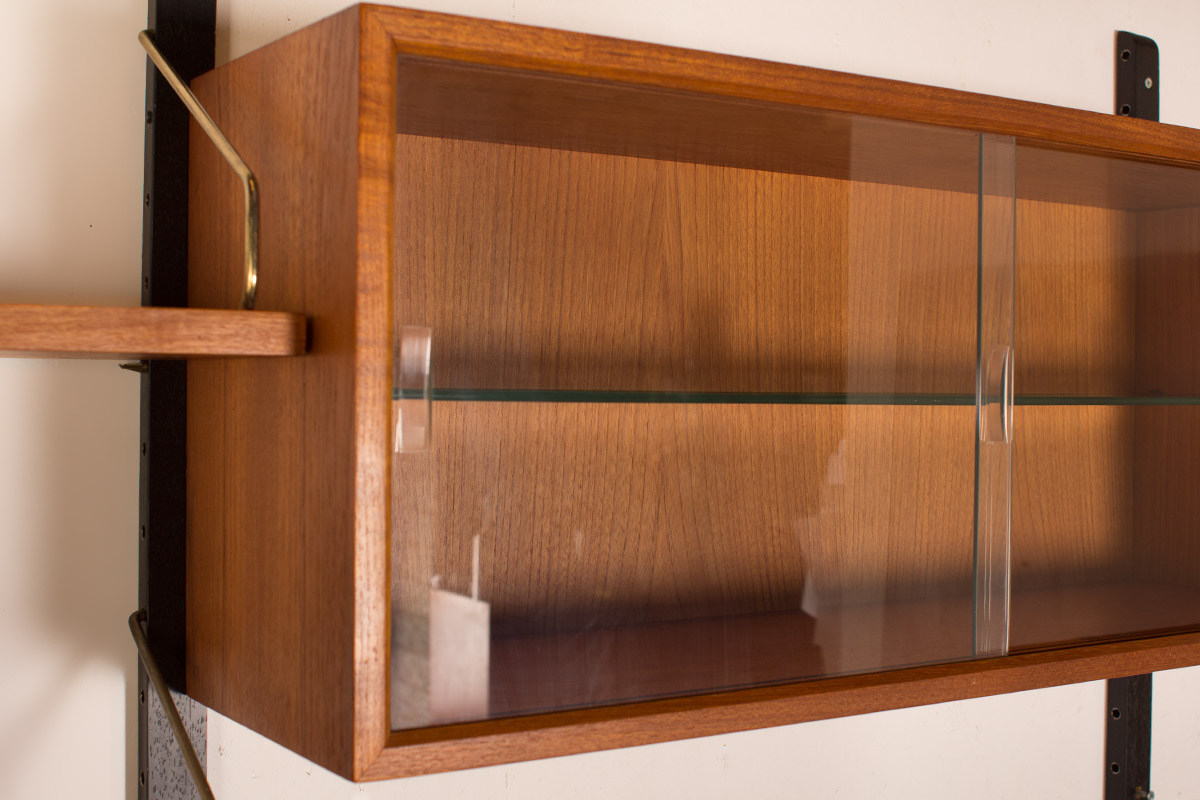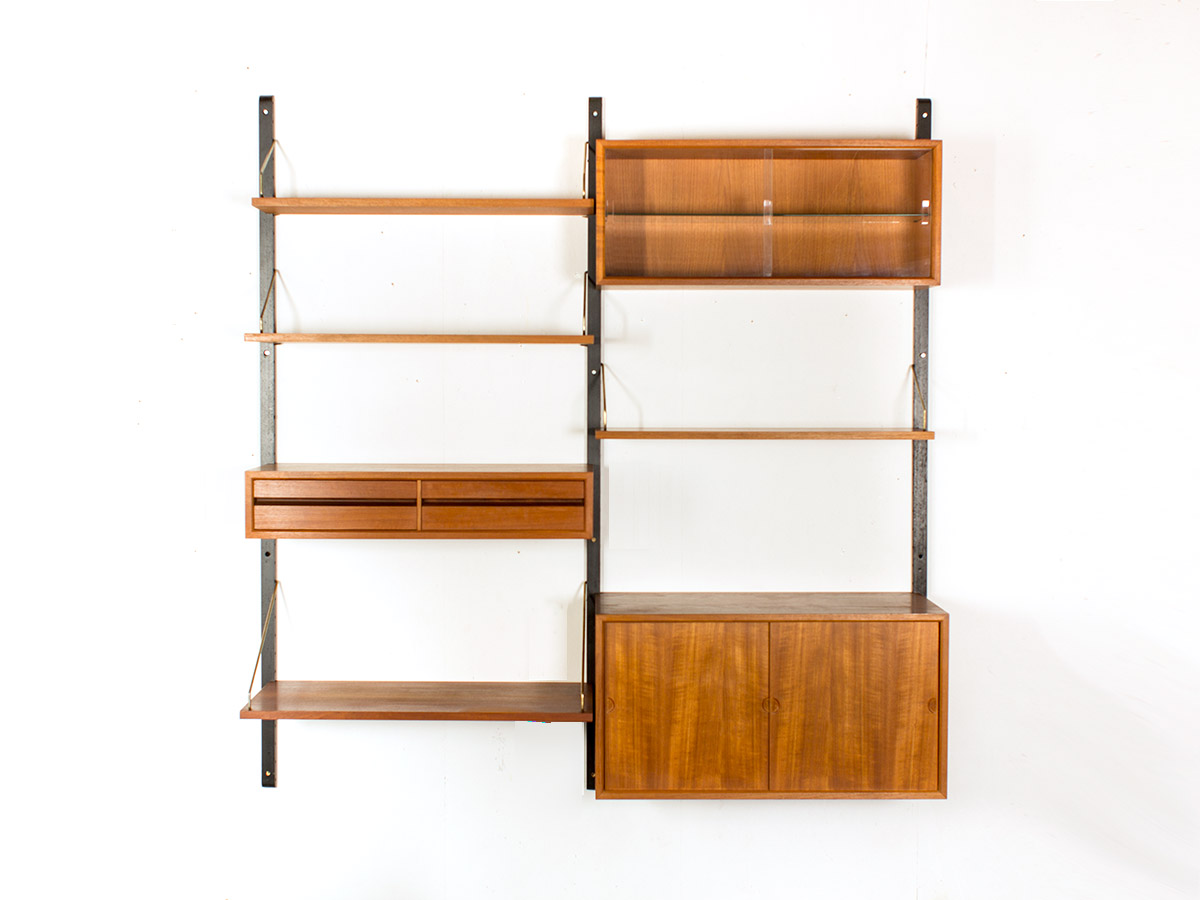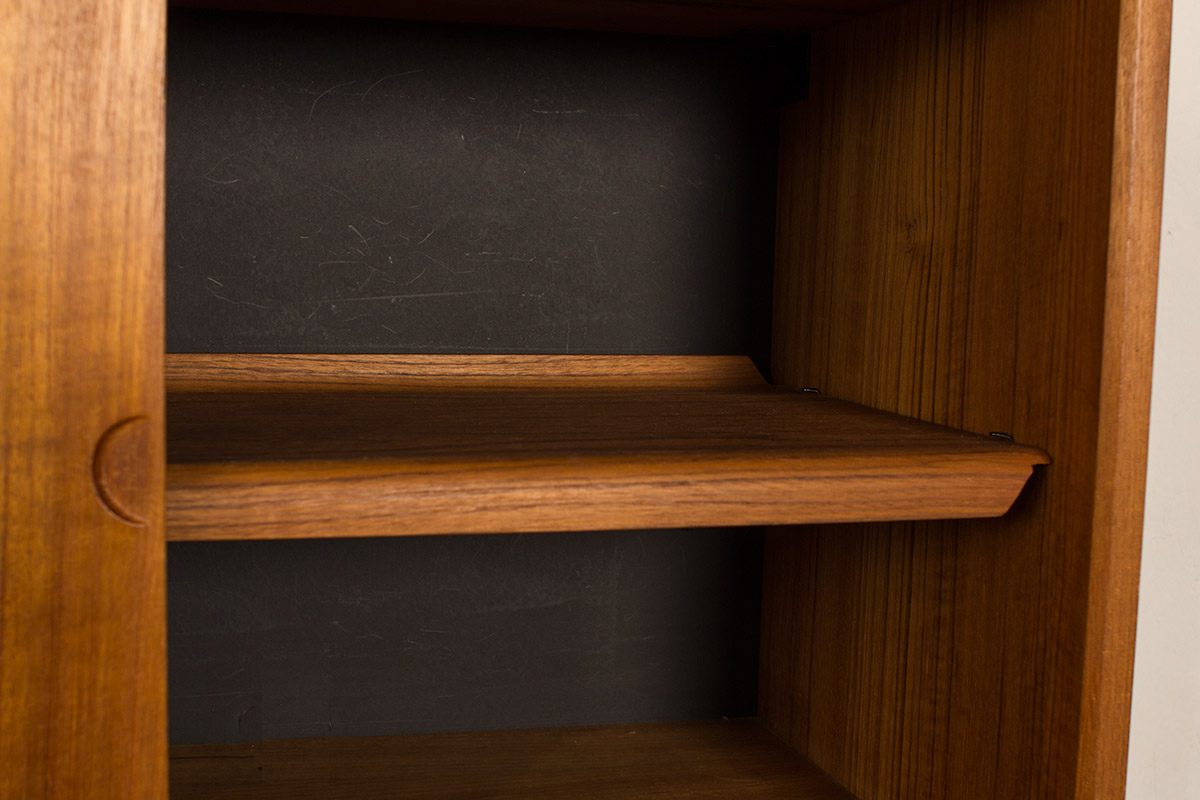 Interested? fill in the contact form below and we will get back to you.