Vintage rosewood Kai Kristiansen nesting tables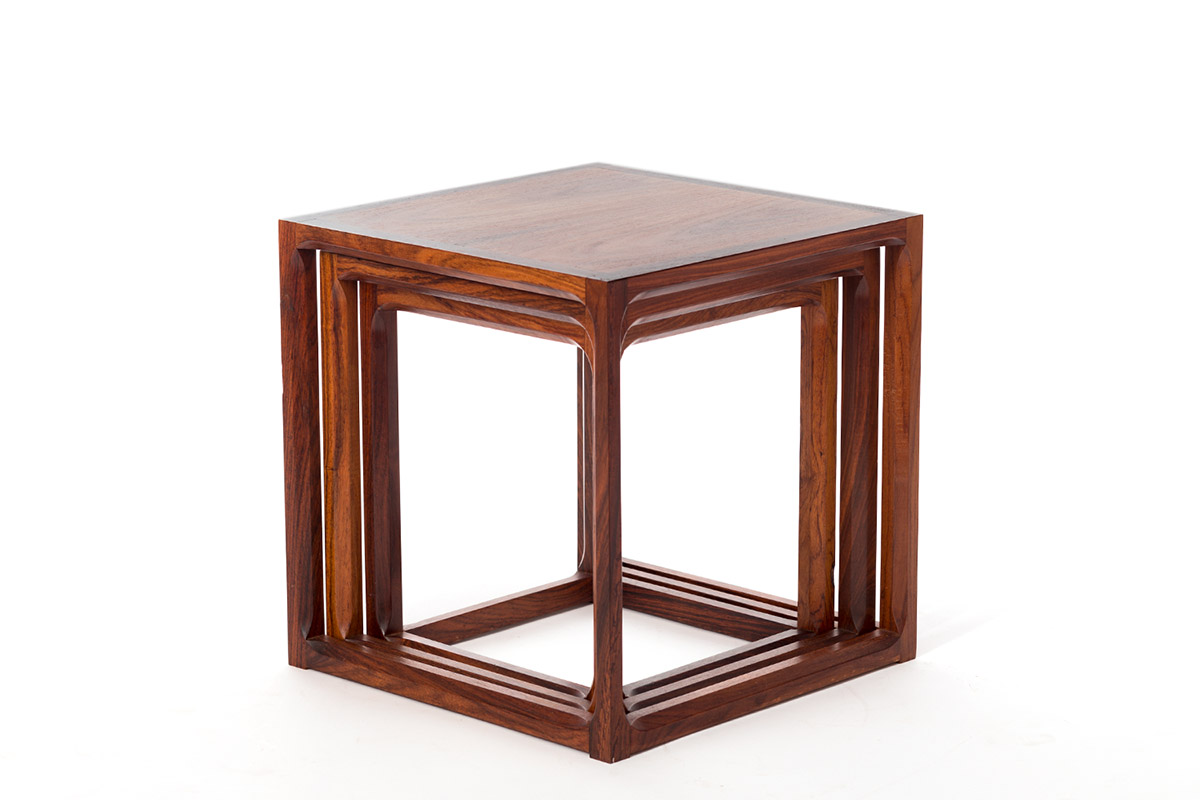 Deze prachtige mimiset uitgevoerd in palissander werd in de jaren zestig geproduceerd door de Deense fabrikant Aksel Kjersgaard. Deze "nesting tables" hebben de kenmerkende strakke vormgeving van Kai Kristiansen en zijn een lust voor het oog. De tafeltjes schuiven mooi in elkaar waardoor er een kubistisch kunstwerkje ontstaat. De houten frames zijn van massief palissander, de bladen zijn ingelegd met palissander fineer. Deze nesting tables verkeren in een zeer nette staat met minimale sporen van gebruik, de bladen zijn opnieuw afgewerkt. Een set als deze kom je zelden tegen.
Afmetingen: het grootste tafeltje is 43,5 cm hoog, 43,5 cm breed en 43,5 cm diep. De twee andere tafeltjes zijn telkens net een paar cm kleiner.
De prijs voor de set is 950 euro.
Beautiful rosewood mimiset designed by Kai Kristiansen for Aksel Kjersgaard in the early sixties. These nesting tables with their solid rosewood frames and rosewood veneer tops are a very hard to find rarity. The three tables slide in to each other and create a cubistic little piece of furniture art. The tables are in a very good and clean condition with minimal signs of use. The tops have been refinished.
Dimensions: the largest table is 43,5 cm high, 43,5 cm wide and 43,5 cm deep. The other two tables are each a bit smaller.
The price for the set is 950 euro.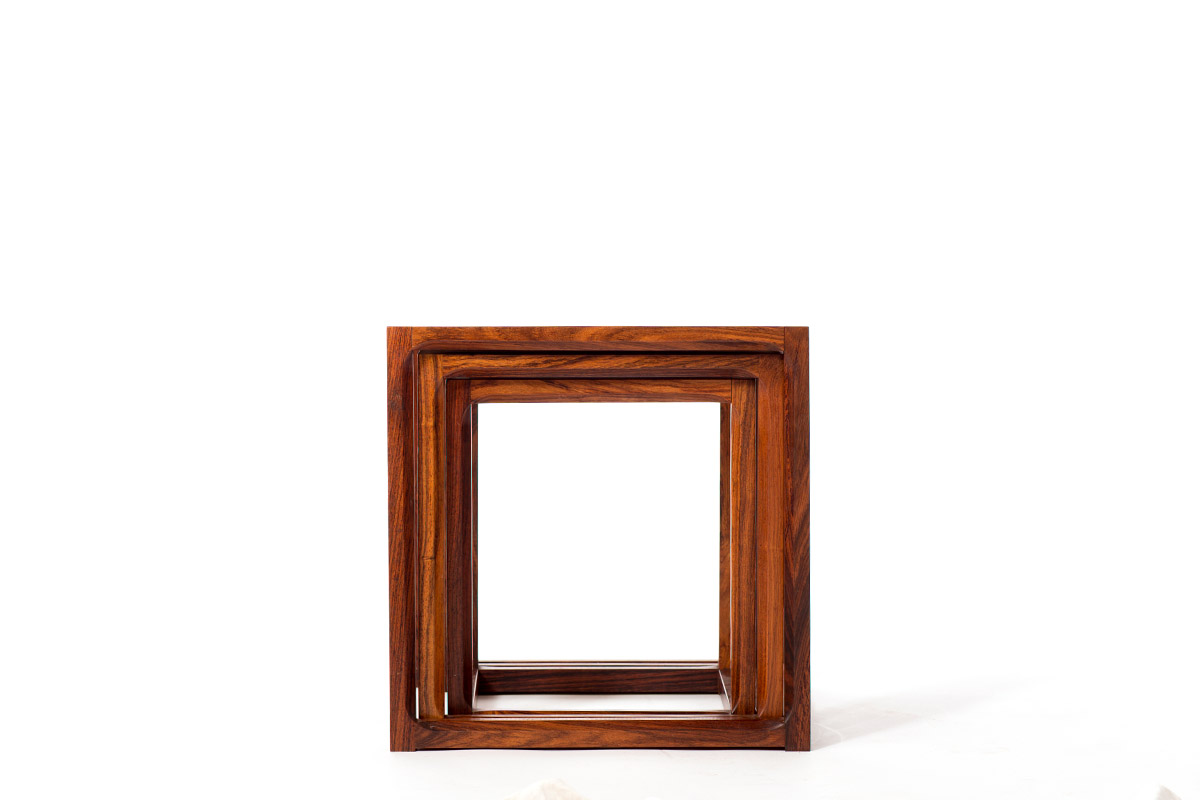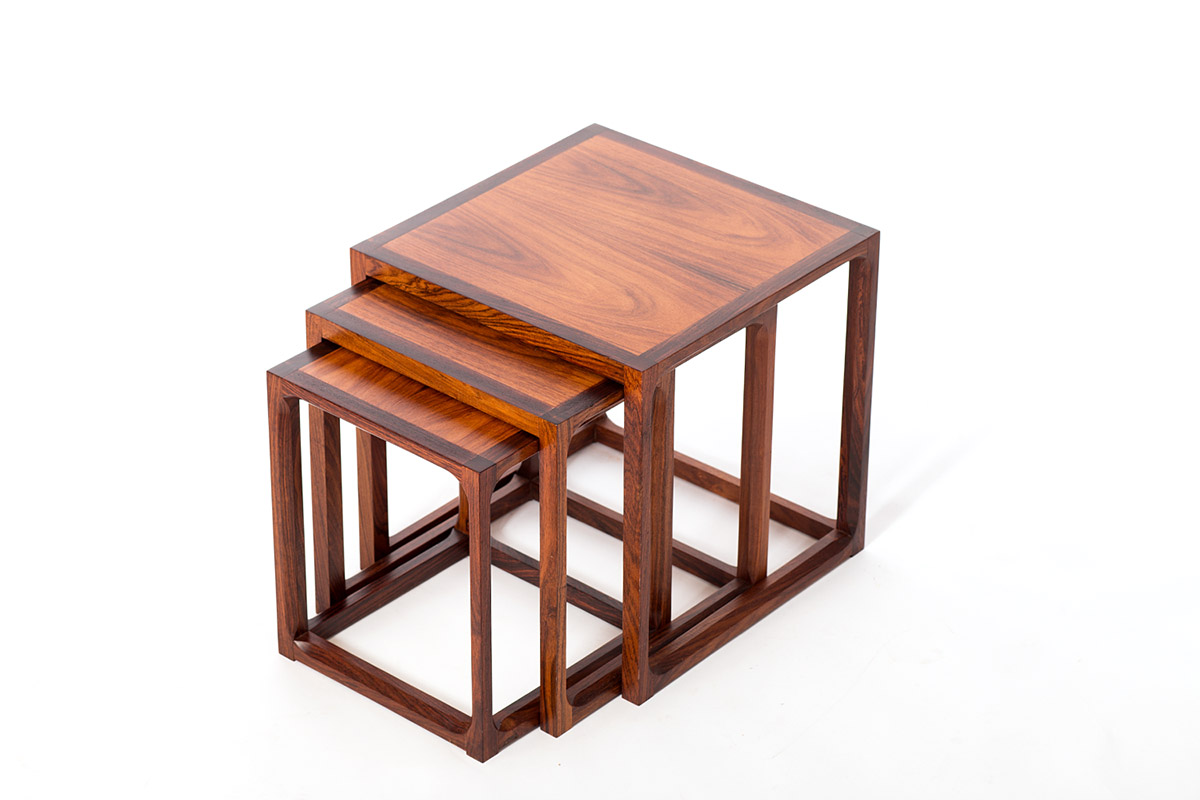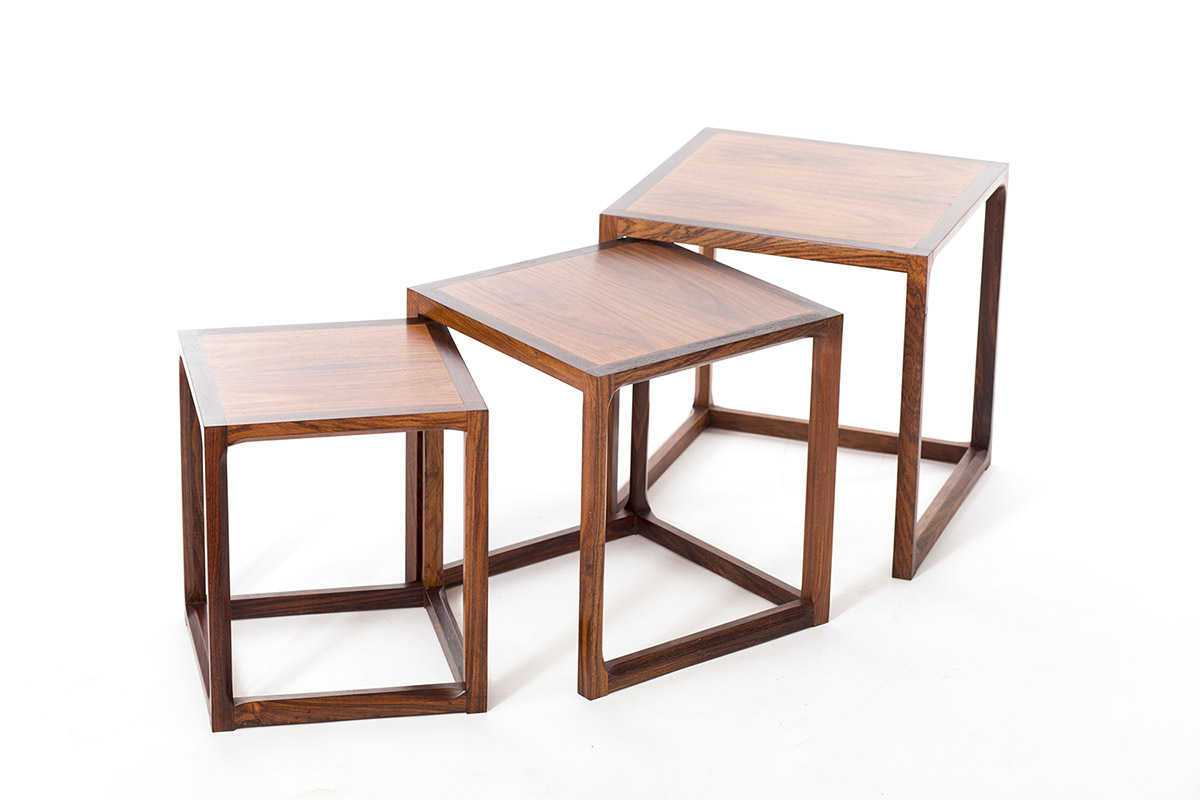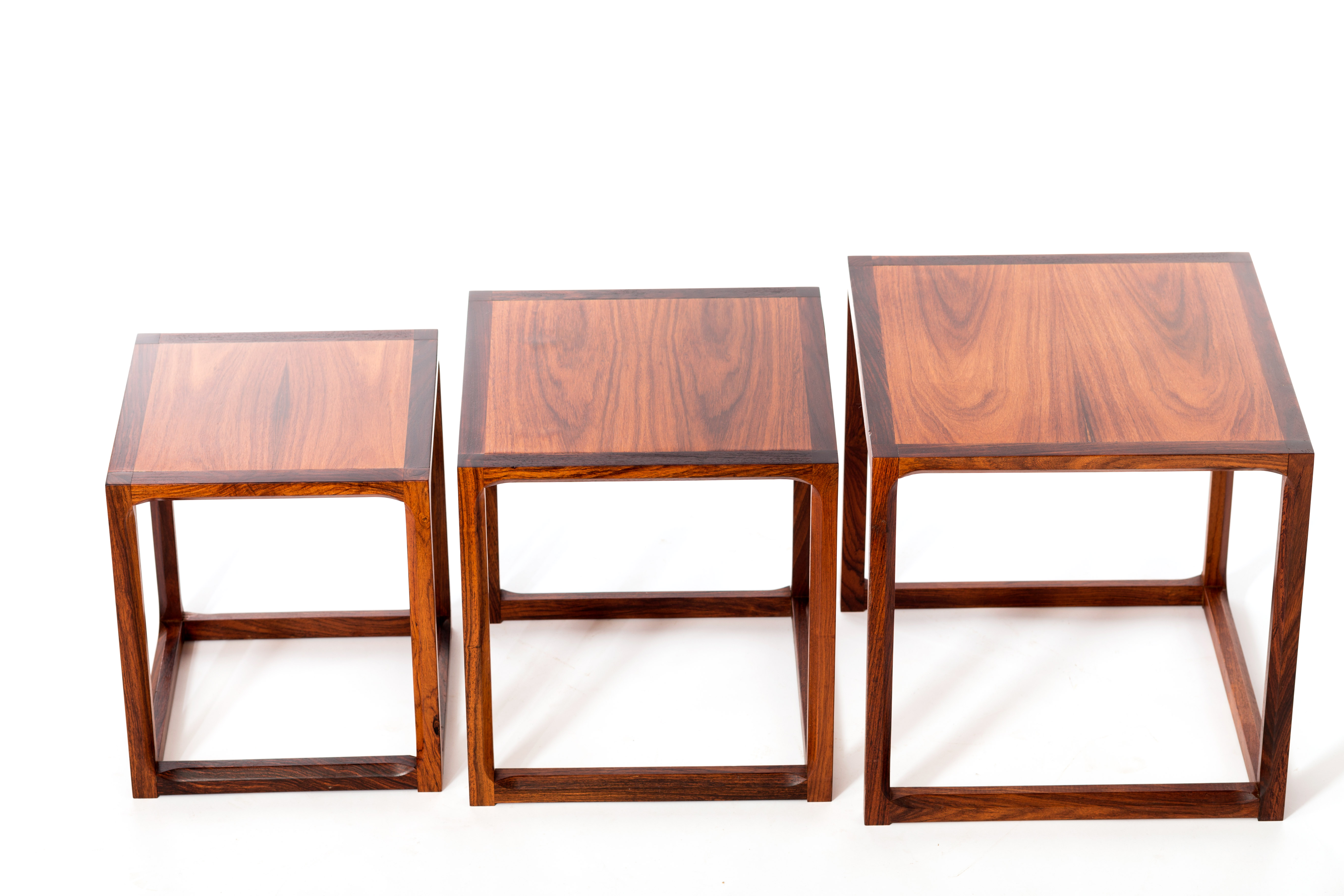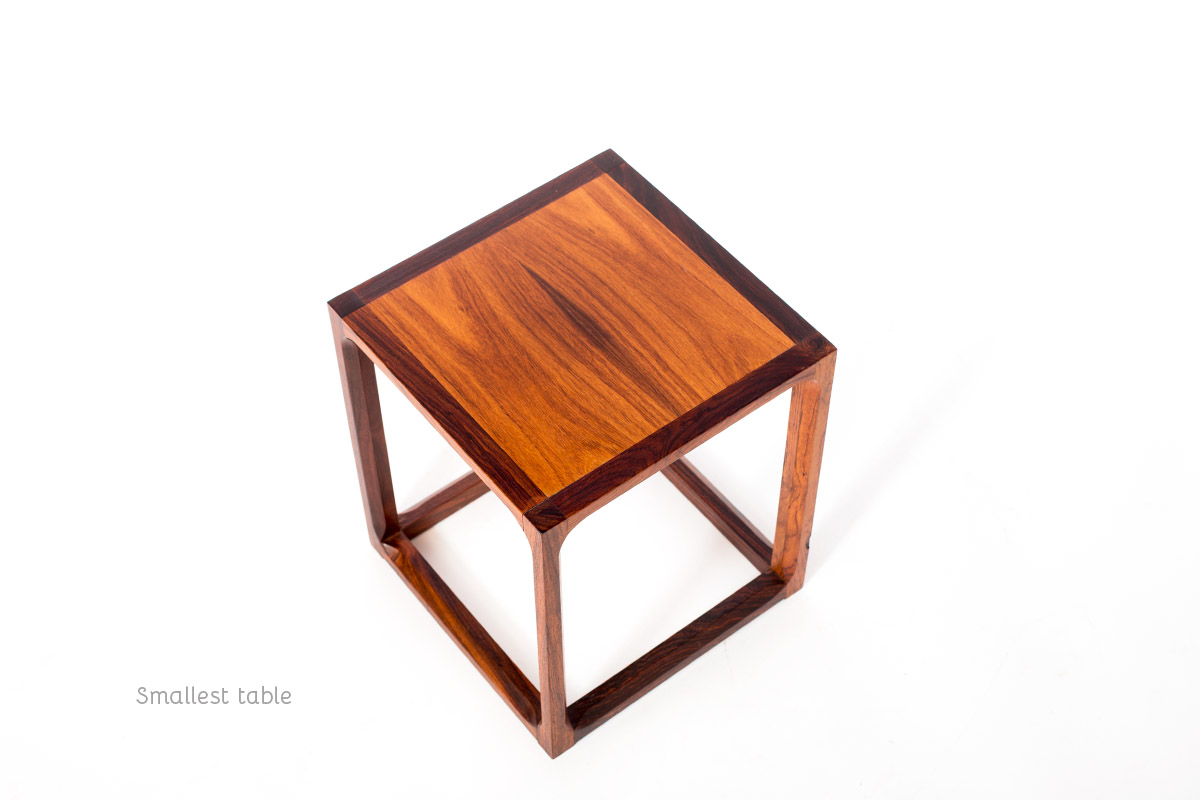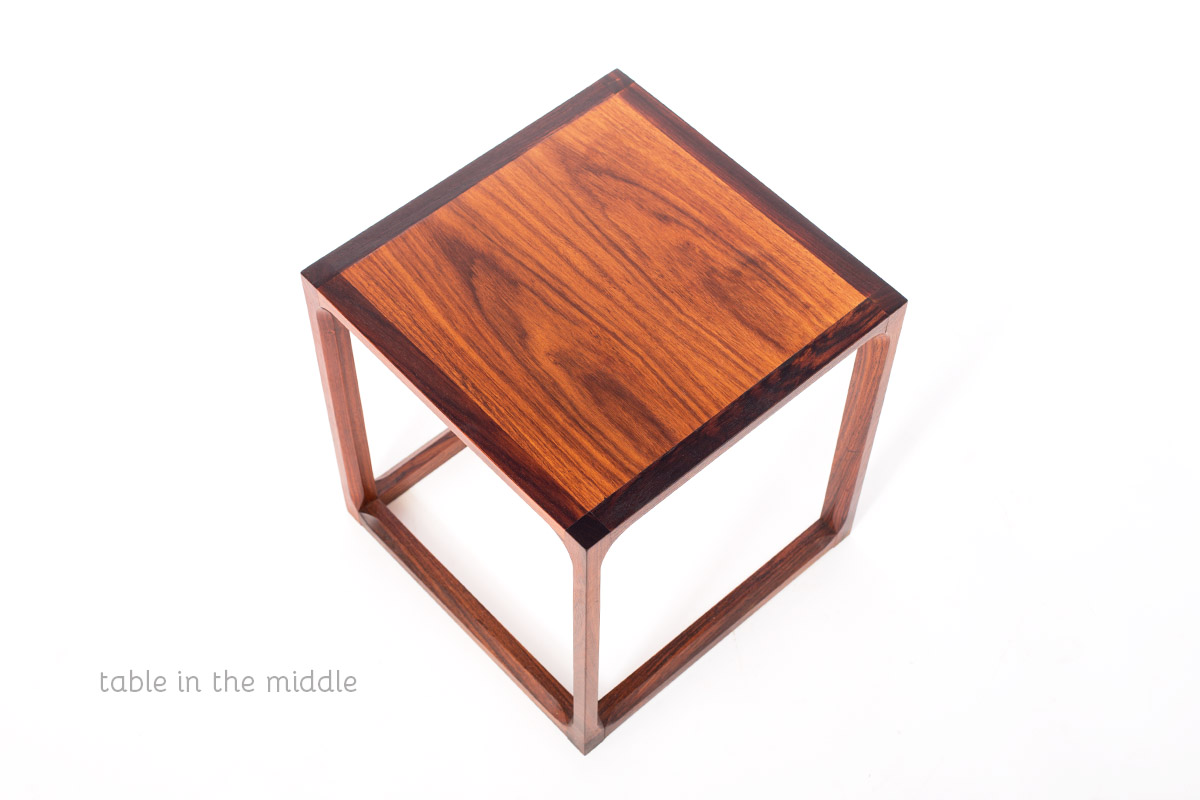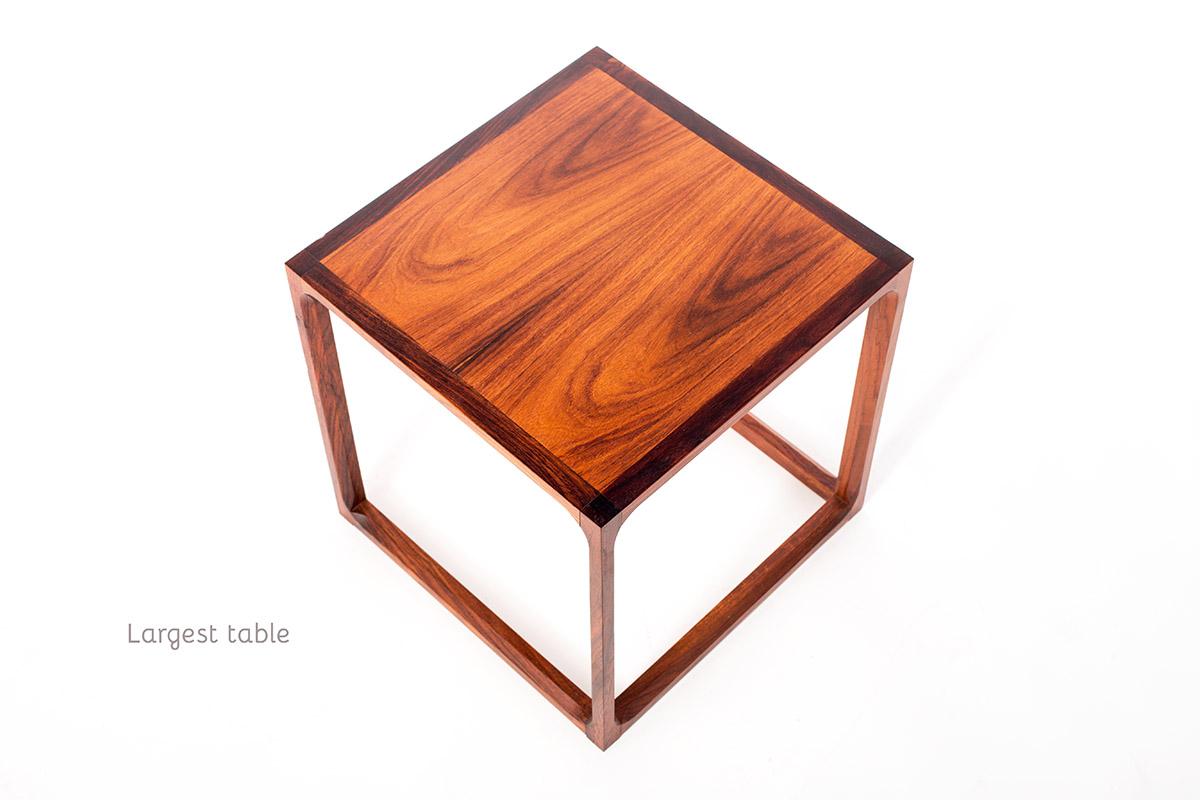 Interested? fill in the contact form below and we will get back to you.