Vintage set of white PH5 pendants by Louis Poulsen (sold)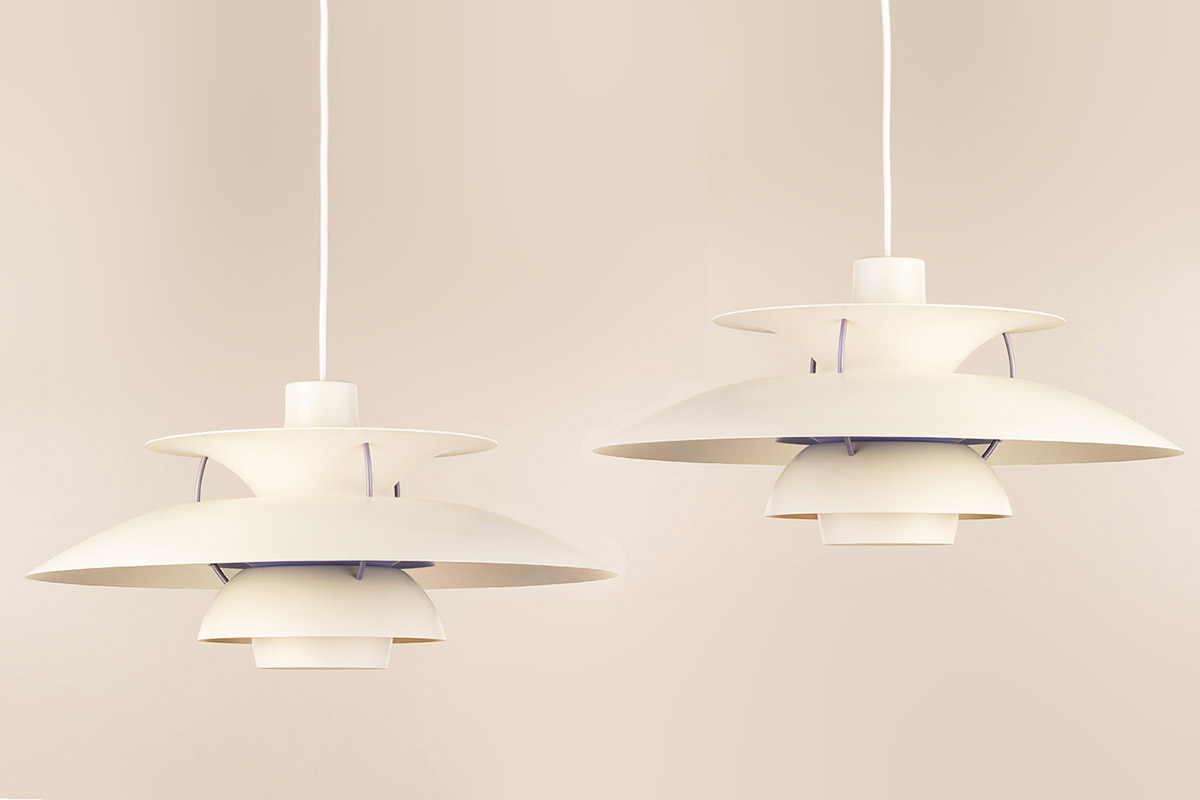 We found a very nice set of two white vintage early production PH5 pendants by Louis Poulsen. These lamps are in a very good condition and will make for a stylish addition above the dining table for instance.
This design classic was designed in 1958 by Poul Henningsen, an ingenious design, you will never be blinded by the light as the PH 5 consists of three reflecting shades that illuminate the lamp downwards and laterally. The PH5 is, according to the internet, the most popular lamp in Denmark, to be found in 1 of 2 Danish households.
The 5 in the PH5 name refers to the diameter of the lamp, which is 50 centimeters. The height is 28.5 centimeters. These white vintage PH5 are an early production of the PH5 (as can be seen on the orange cover plate on the top) and are still in a very good condition, the shades are nice and straight without dents and scratches. The lamps are labeled by Louis Poulsen and will be supplied with new white fabric cords.
Sold.
We hebben een prachtige set vintage (vroege editie) witte PH5 hanglampen van Louis Poulsen gevonden. De lampen zijn in zeer nette staat en zijn een stijlvolle toevoeging bijvoorbeeld boven de eettafel.
De PH5 van Louis Poulsen is volgens bronnen op internet de populairste lamp van Denemarken, die daar in 1 op de 2 huishoudens te vinden zou zijn.
Deze designklassieker werd in 1958 ontworpen door Poul Henningsen, een vernuftig ontwerp, want door de reflectorcombinatie is er voor gezorgd dat de lamp vanuit geen enkele hoek verblindt, maar tegelijkertijd wel veel licht naar beneden werpt, waardoor de lamp zichzelf en de omgeving goed verlicht. Bovendien geeft de lamp ondanks z'n witte vormgeving mooi warm licht door de rode kegel en de blauwe reflector binnen in de lamp.
De 5 in de naam PH5 verwijst naar de diameter van de lamp, die is 50 centimeter. De hoogte 28,5 centimeter.
Deze witte vintage PH5 lampen zijn van een vroege productie, uit de begintijd van de PH5 en zien er gezien de leeftijd nog erg goed uit, de schalen zijn nog mooi recht zonder deuken of krassen. De lampen worden nog steeds geproduceerd, maar deze PH5 heeft al een heel leven in een Deens huishouden achter zich, wat de lamp toch nog meer karakter geeft.
De lampen worden geleverd met nieuw wit strijkijzersnoer, zoals de lampen ook heden ten dage worden verkocht.
Sold.
In cooperation with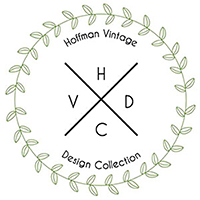 Interested? fill in the contact form below and we will get back to you.