Lovely vintage teak coffee table with glass magazine shelf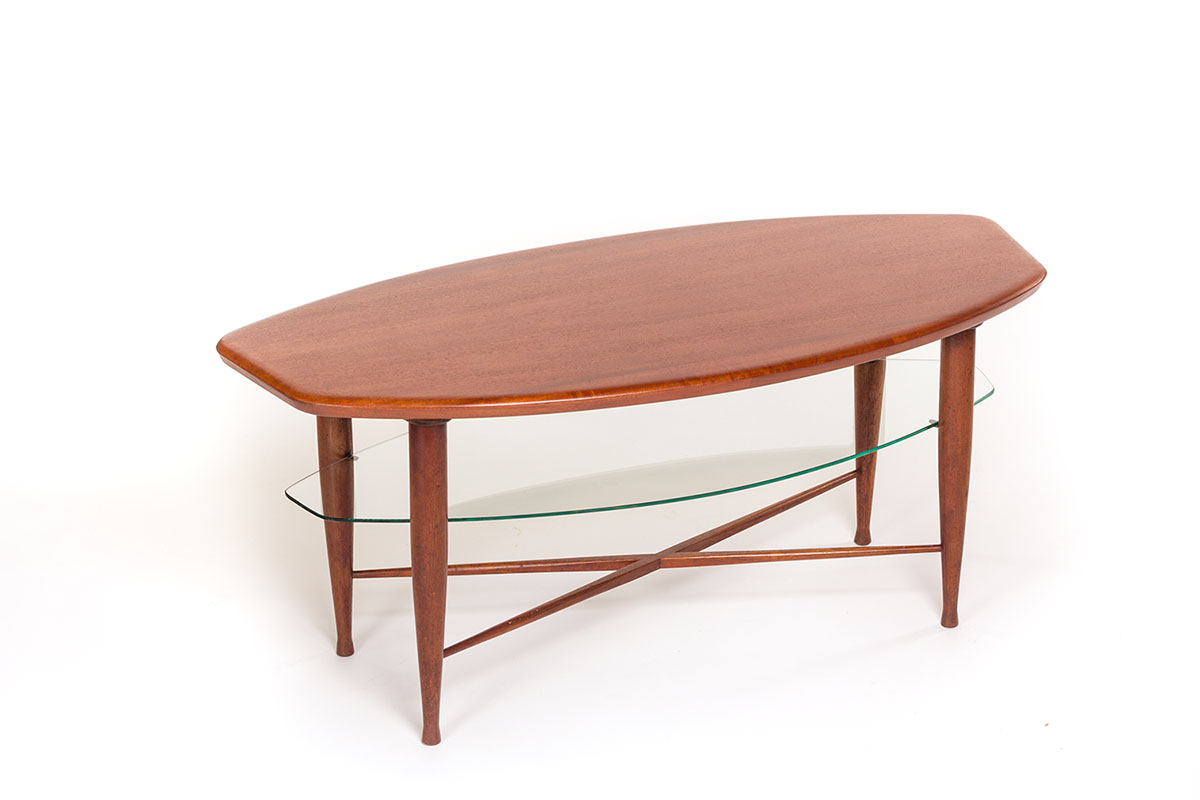 Stylish vintage Danish teak coffee table with a glass magazine shelf underneath the organic shaped table top. The design of the top looks a bit like the design of Peter Hvidt & Olga Molgaard.
This coffee or sidetable is in a good and clean condition without any scratches or marks on the top, the glass is in a good condition too with small signs of use but no chips of the edges. The base is sturdy and clean as well, small signs of use matching its age.
Dimensions:
117 cm long, 56 cm wide and 50 cm high.
The price of this coffee table is 275 euro.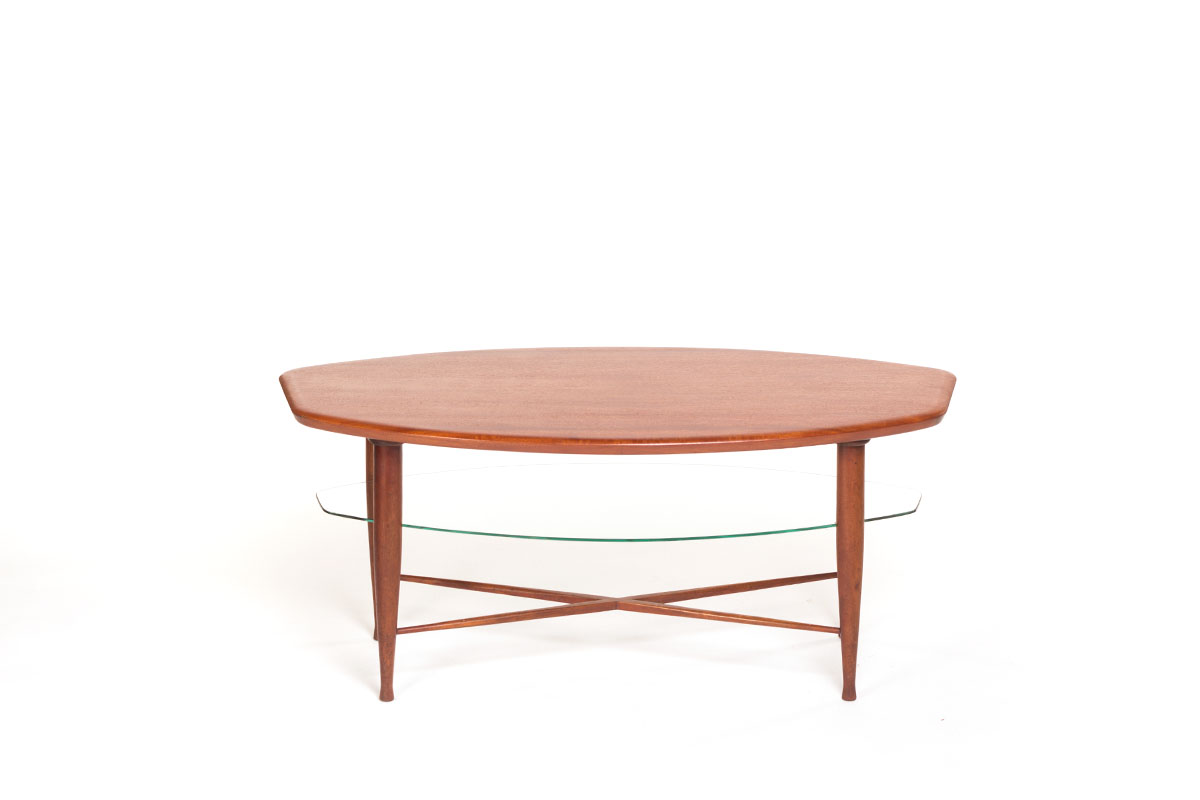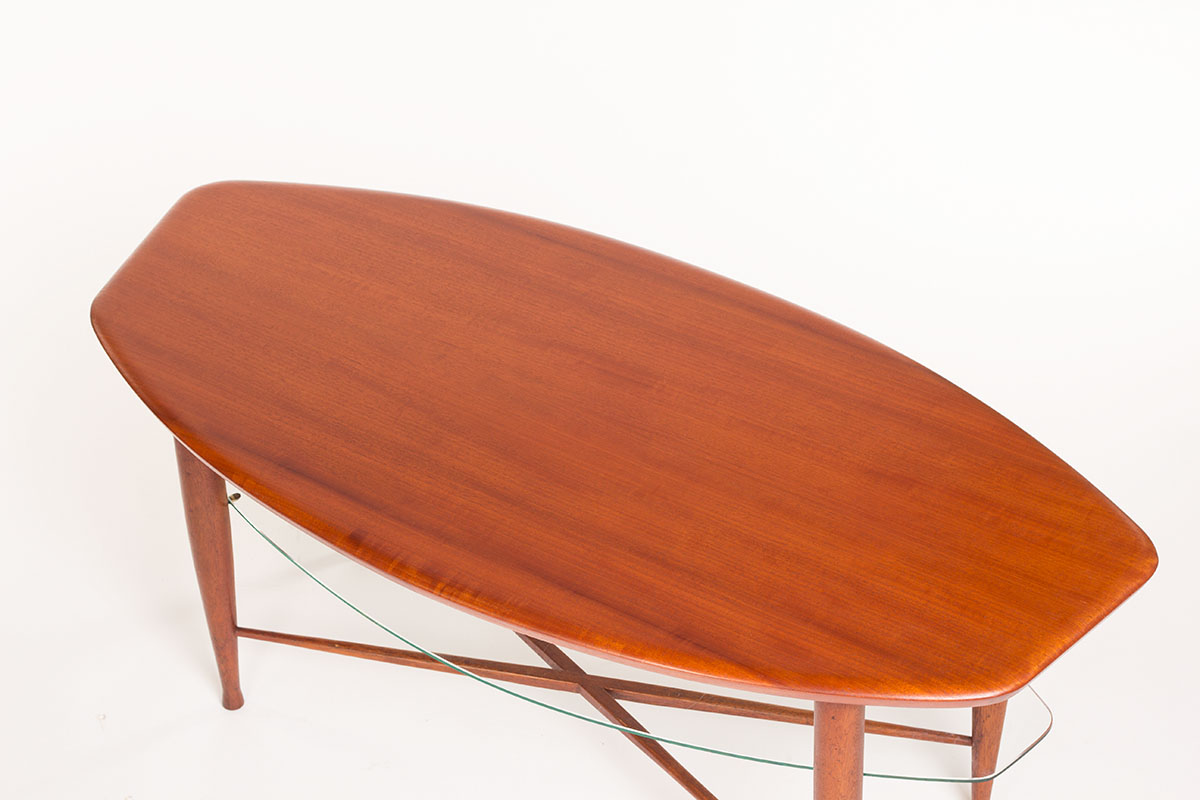 Interested? fill in the contact form below and we will get back to you.