Vintage rare Raak Amsterdam "Sterrenbeeld" chandelier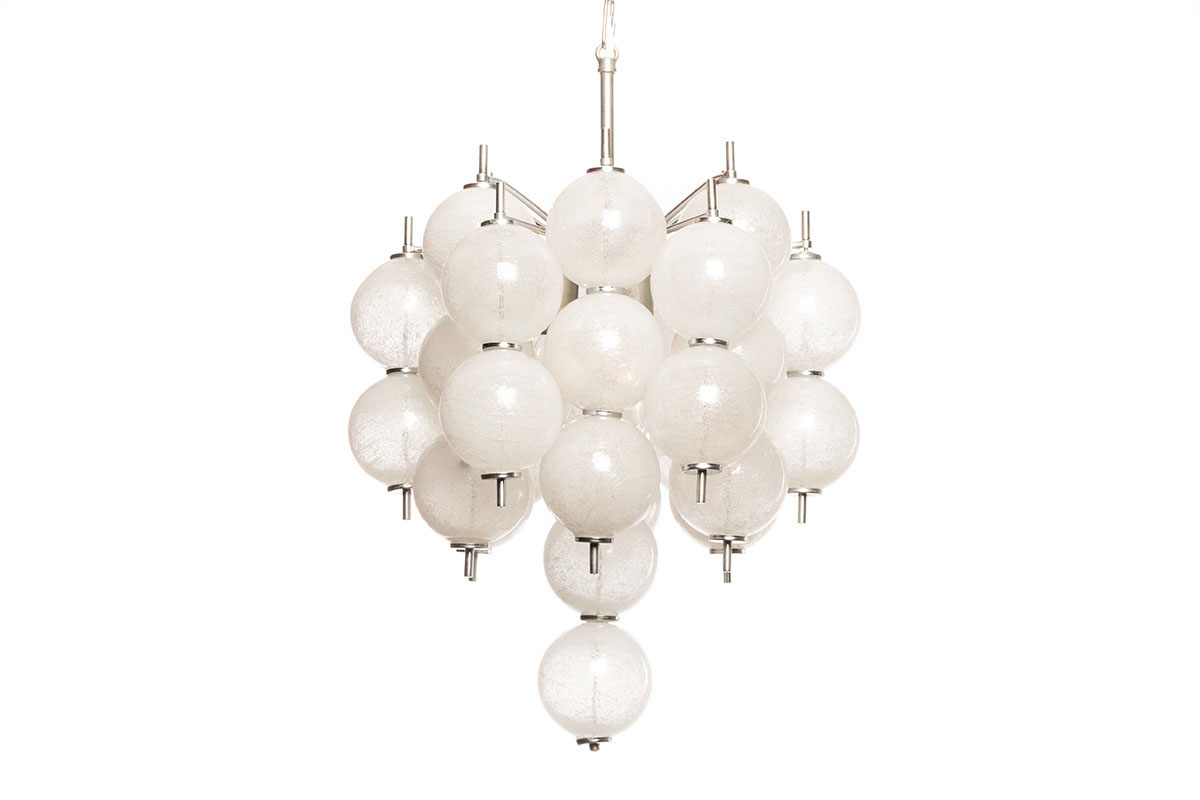 Beautiful Dutch Raak Amsterdam "Sterrenbeeld" chandelier with handblown Murano glass bubbles executed in the so called Pulegoso technique. The balls have a lot of small air-bubbles enclosed in the glass which is caused by adding salts to the glass before it is blown.
The glass bubbles / globes are suspended from a chrome spiderweb frame and can be easily removed for save transport. Behind the bubbles are three regular E14 lightsockets, the lamp is completely rewired and we have replaced the chain it hangs from.
The chandelier is in a good condition. All the balls are intact and clean. The chrome frame has a bit of oxidation but that is not visible because the balls cover the frame. The arms are in a good and clean condition.
"A piece of the galaxy, a valley of stars, floating in the endless nothing" From the Raak catalogue.
Dimensions:
45 cm high and with a diameter of 35 cm. The total height of the lamp from the ceiling to the bottom of the lamp is approx 100 cm.
The price of this rare and charming chandelier is 1195 euro.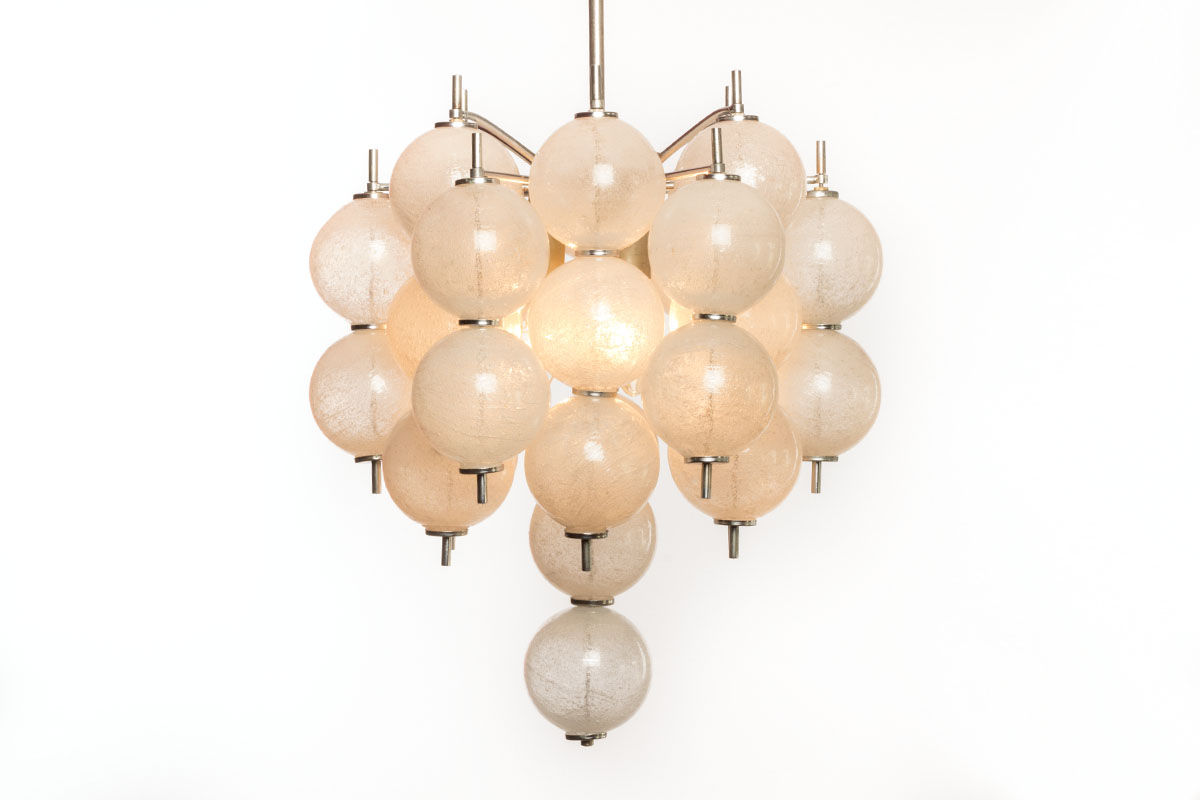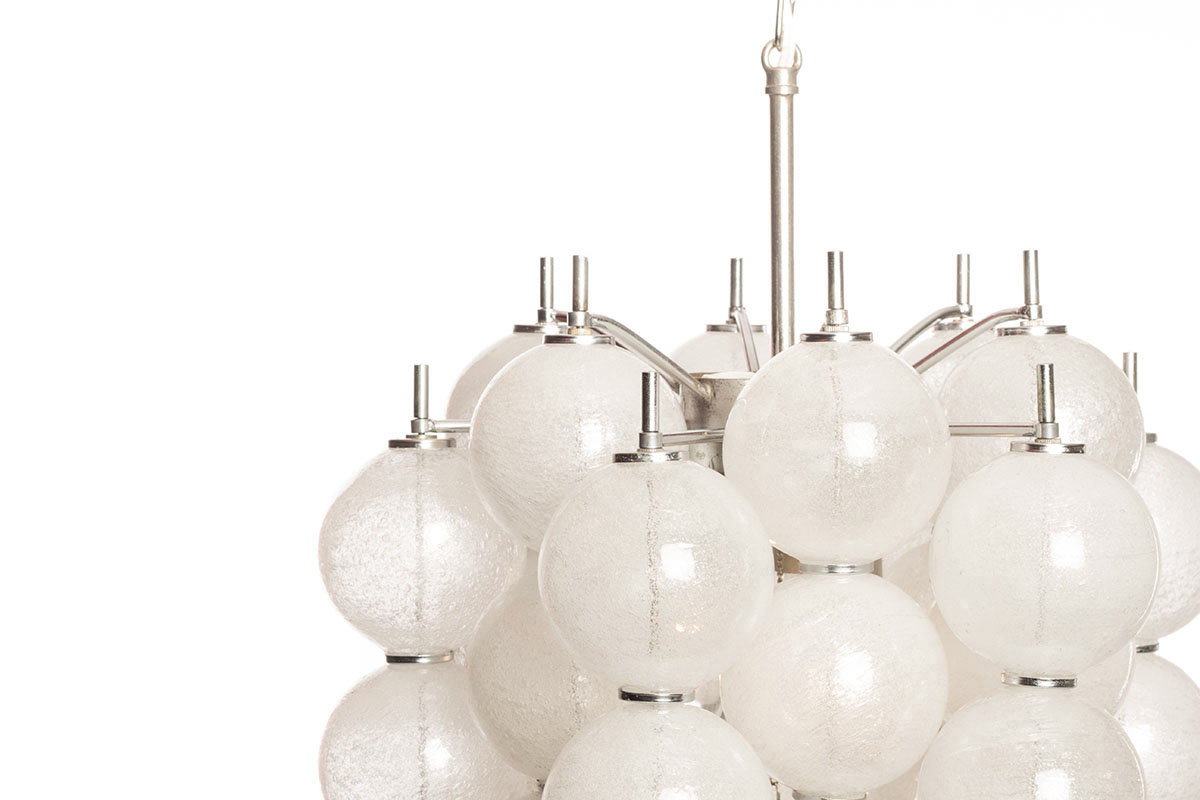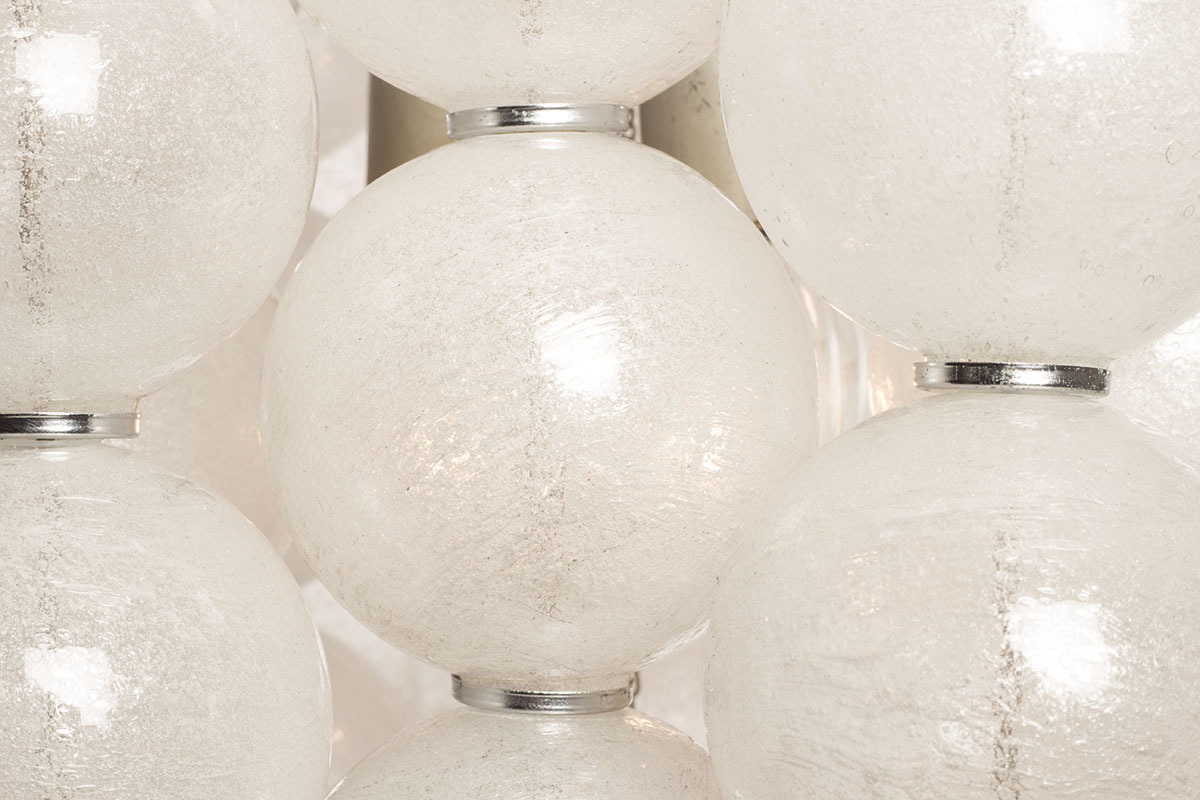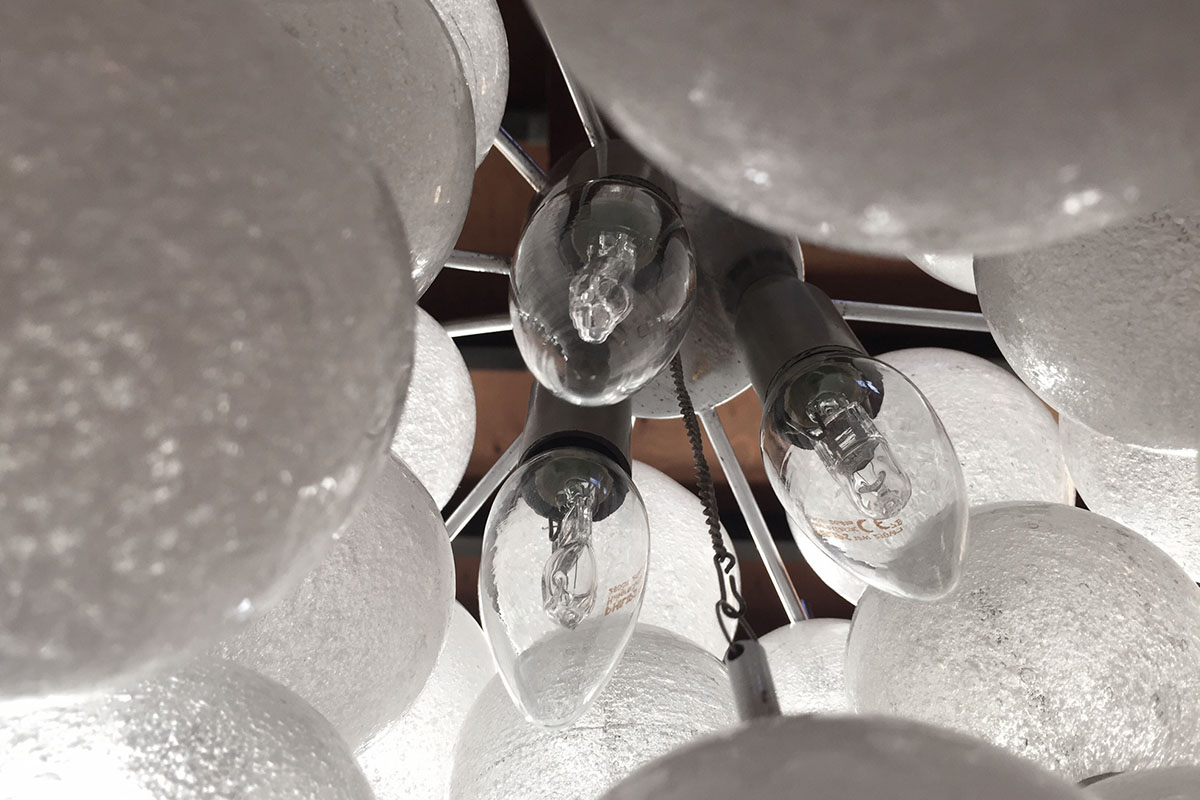 Heb je interesse in deze Italiaanse Murano lamp vul dan onderstaand formulier in en we nemen contact met je op.
Are you interested in this Murano chandelier fill in the contact form below and we will get back to you.