Vintage Murano glass chandelier by Venini (*sold)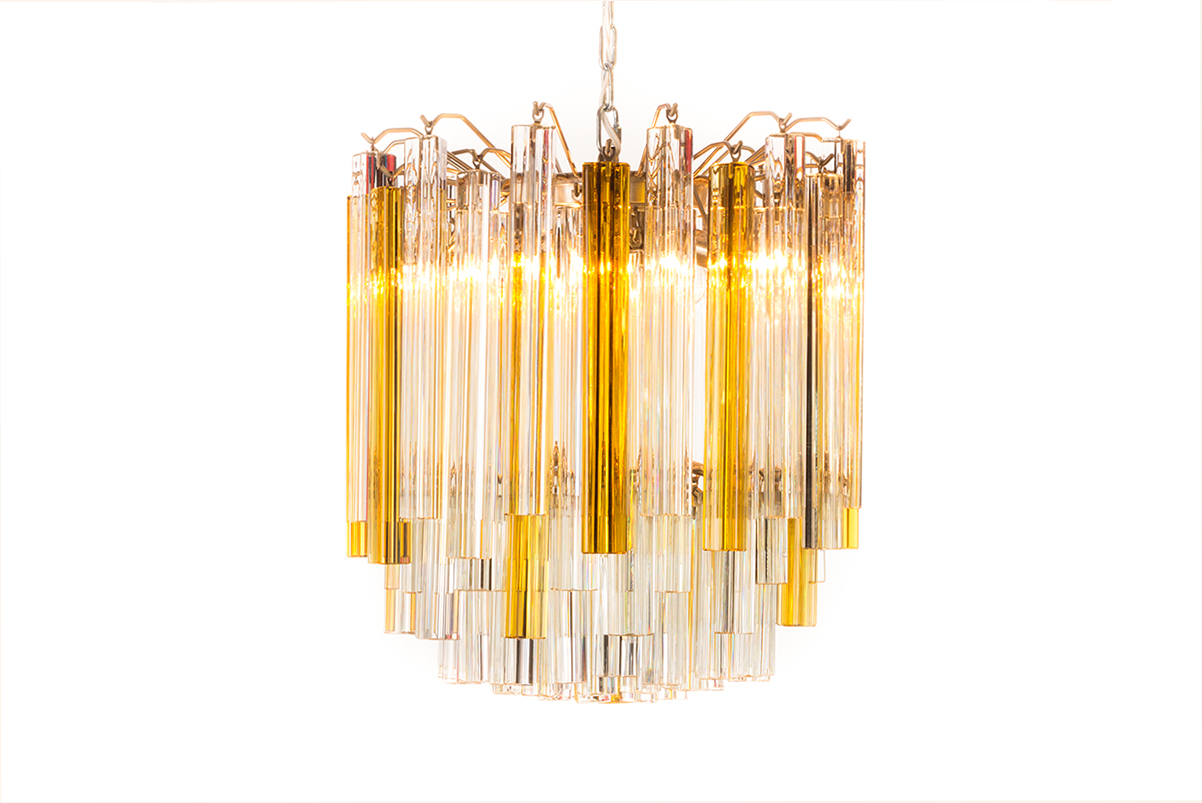 Prachtige kroonluchter van de Italiaanse designer Paolo Venini, gemaakt van Murano glas. Venini zette in 1921 de wereldbekende Murano glasfabriek op het eilandje Murano in de lagune van Venetië op. Het Murano glas is een fenomeen in de design wereld geworden.
Het leuke van deze vintage kroonluchter is dat ie een tikje Hollywood Regency is en perfect om een beetje glitter en glamour in het interieur te brengen.
Deze Italiaanse gelaagde kroonluchter is samengesteld uit mooie witte en amberkleurige driehoekige 'triedi' pegels. De amberkleurige pegels geven de lamp een fijne warme gloed. De lamp heeft een origineel plafondkapje van chroom.
De kroonluchter is in perfecte vintage staat, met zeer minimale sporen van gebruik. Op een van de pegels is een chipje van het glas af, dat zie je niet als de lamp hangt. Het is een lamp uit de jaren zestig, in die tijd werden de lampen zelden gemerkt.
Op de foto's zijn wat rode reflecties te zien, de pegels zijn gewoon helder wit.
De afmetingen: hoogte 45 cm en een diameter van 42 cm. De kroonluchter is van plafondkapje tot de onderste pegel 1 meter hoog.
De prijs van deze Venini is 1595 euro.
Really beautiful vintage chandelier of Italian designer Paolo Venini, made of Murano glass. In 1921, Venini set up the world famous Murano glass factory on the island of Murano in the lagoon of Venice.
This vintage chandelier is perfect to bring a little Hollywood Regency glitter and glamour into your interior.
The chandelier is composed of beautiful white and amber coloured triangular 'triedi' prisms. The prisms together form a beautifully laminated whole. The amber colored prisms give the luster a nice warm glow. The lamp has an original chrome ceiling cover.
The red colour in the photos are reflections, the prisms are clear though.
The chandelier is in excellent vintage condition, with very minimal traces of use. On one or two of the prisms there's one very tiny chip off the glass, not visible when the chandelier is hanging. Lamps from the sixties often weren't labeled.
The dimensions: height 45 cm and a diameter of 42 cm. The height is 1 meter from ceiling cover to bottom prism.
SOLD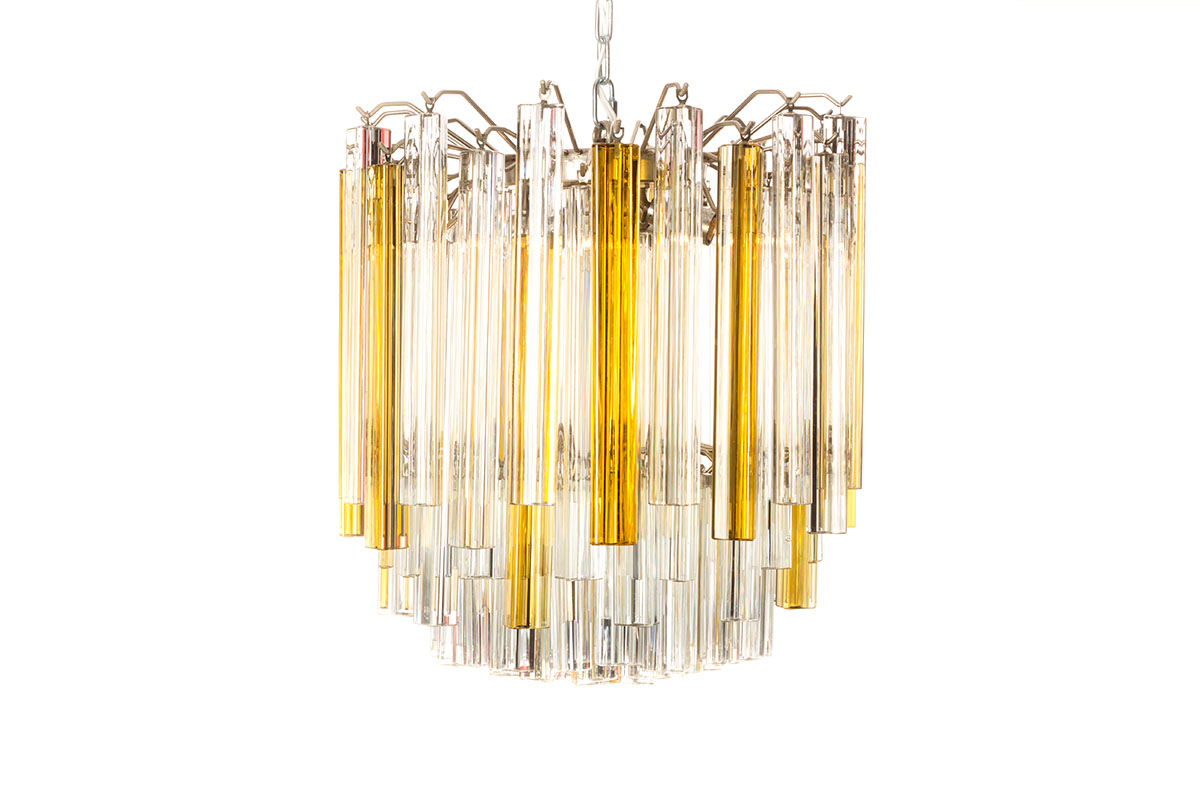 In cooperation with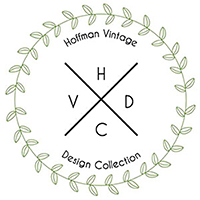 Heb je interesse in deze Venini kroonluchter vul dan onderstaand formulier in en we nemen contact met je op.
Are you interested in this Venini chandelier fill in the contact form below and we will get back to you.