Vintage floorstanding Cadovius wall unit (* on hold)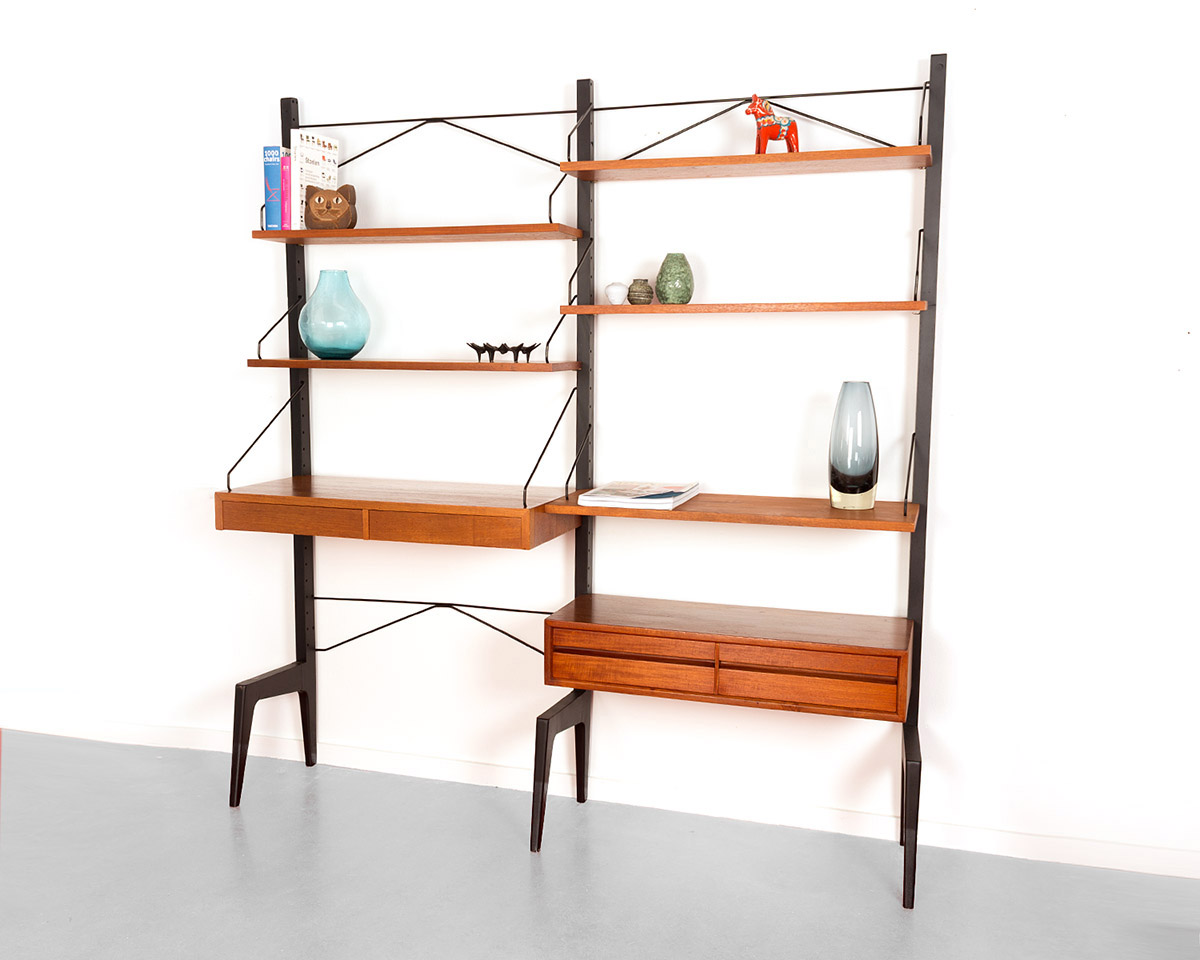 Fraai Deens wandsysteem ontworpen door de Deense ontwerper Poul Cadovius in de jaren vijftig en geproduceerd door Cado. Dit exemplaar staat op zwart gelakte houten staanders en heeft een praktisch bureautje met lades en een ladenblokje en 5 planken met verschillende dieptes. Het voordeel van dit systeem is dat je geen gaten in je muur hoeft te boren en dat het zelfstandig blijft staan.
Het wandsysteem verkeert in een nette staat met lichte sporen van gebruik passend bij de leeftijd geen kringen of grote krassen. Het ladenblokje had onderop 4 ronde gaten zitten die zijn opgevuld met een rond propje hout, dit is netjes gedaan maar nog wel zichtbaar.
Afmetingen: 175 cm hoog, 162 breed en 40 cm diep.
De prijs van dit leuke wandsysteem is 1195 euro. (gereserveerd)
Beautiful vintage Danish wall unit designed by Poul Cadovius for Cado. This freestanding/ floorstanding wall system consists of 3 black lacquered wooden uprights, a desk with two drawers, a chest of drawers and 5 shelves with different depths. This floorstanding wall unit doesn't need to be attached to the wall with screws. It is in a good condition with light traces of use, no stains or damages. On the bottom of the chest of drawers there were 4 small round holes, these have been filled with a wooden insert and are visible but not disturbing (being on the bottom, not visible).
Dimensions: 175 cm high, 162 cm wide, 40 cm deep.
The price of this nice wall unit is 1195 euro.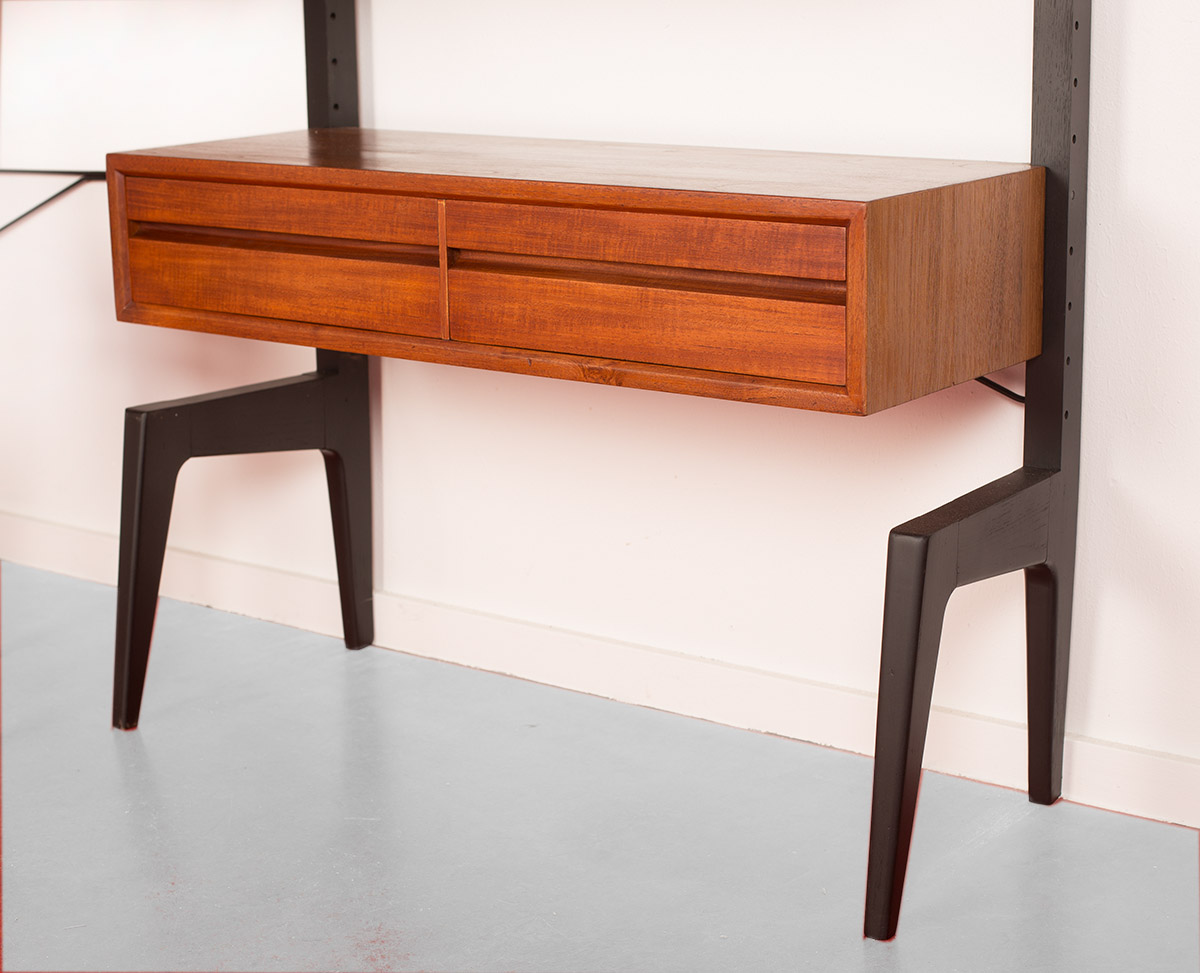 Are you interested in this item, fill in the contact form below and we will get back to you.