Vintage Raak Amsterdam Licht Tichels (*sold)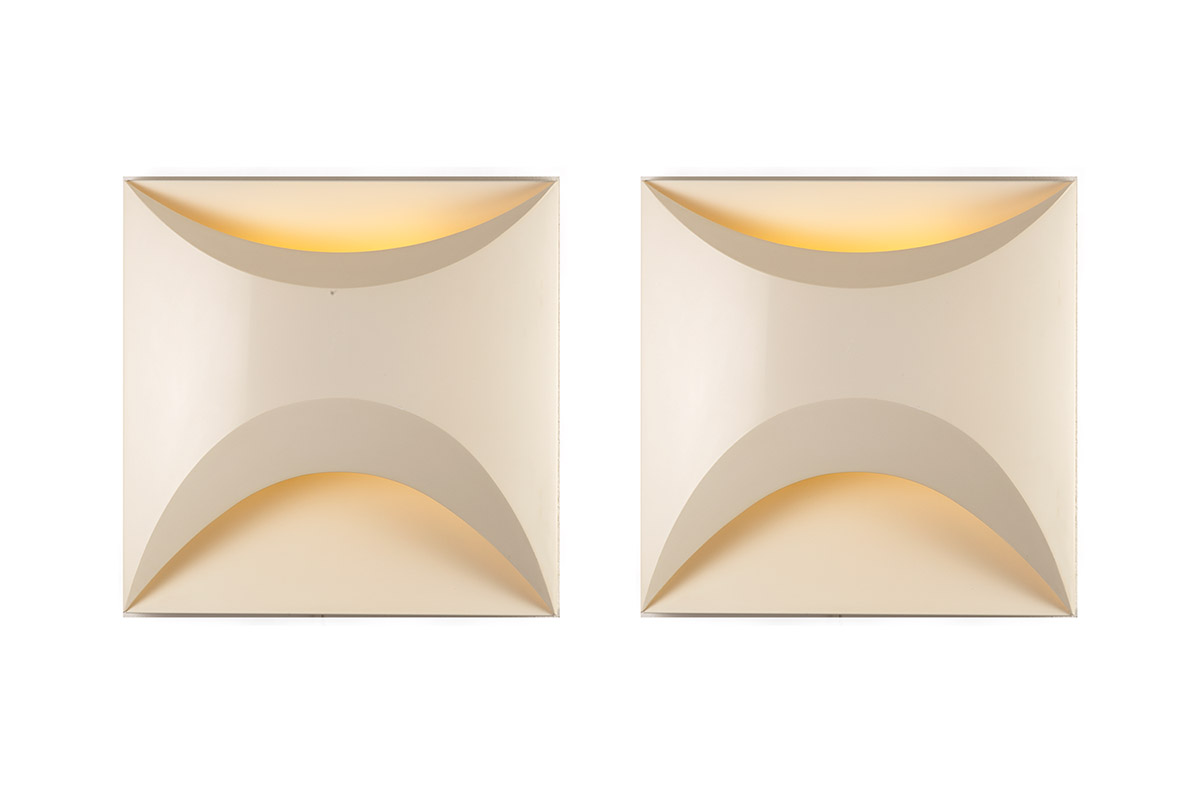 Deze set van twee Raak Amsterdam "Licht-Tichels" is een vrij zeldzame vondst. Het zijn indrukwekkend grote wandlampen die zeer sfeervol licht geven. De binnenkant van de lamp bestaat uit een gebogen metalen frame met daarop een plastic diffusor in gebroken wit, die er strak overheen valt en op de vier hoeken zit vast geklikt.
Uit de Raak catalogus van 1972:
"Geen licht op de muur, geen licht in de muur, maar … muren van licht!!! Tichelstenen om muren en plafonds uit op te bouwen tot één groots lichtgevend reliëf. Opgebouwd uit asymmetrische hyperbolen als enkeling fraai als een lichtgevend reliëf"
De lampen verkeren in een nette staat met lichte sporen van gebruik. Een lamp heeft een piepklein hoekje waar wat plastic is afgebroken, dit is opgevuld en bijgewerkt en valt nauwelijks op. (detail foto volgt nog).
Afmetingen: 50 x 50 cm in het vierkant en 10 cm diep.
Verkocht
Set of two quite rare vintage "Licht-tichels" produced by Raak Amsterdam in 1972. These impressive wall lamps with their hyperbolic shape are a good addition to your modern or vintage interior.
The metal frame with the off white plastic cover creates a very nice warm light.
The sconces are in a good and clean vintage condition with a few small signs of use. One lamp has a very tiny restoration on a corner where a chip broke of the plastic (not disturbing, extra photo will follow soon).
Dimensions: 50 x 50 cm square and 10 cm deep.
SOLD