"Verona" pendants by Svend Middelboe (*sold)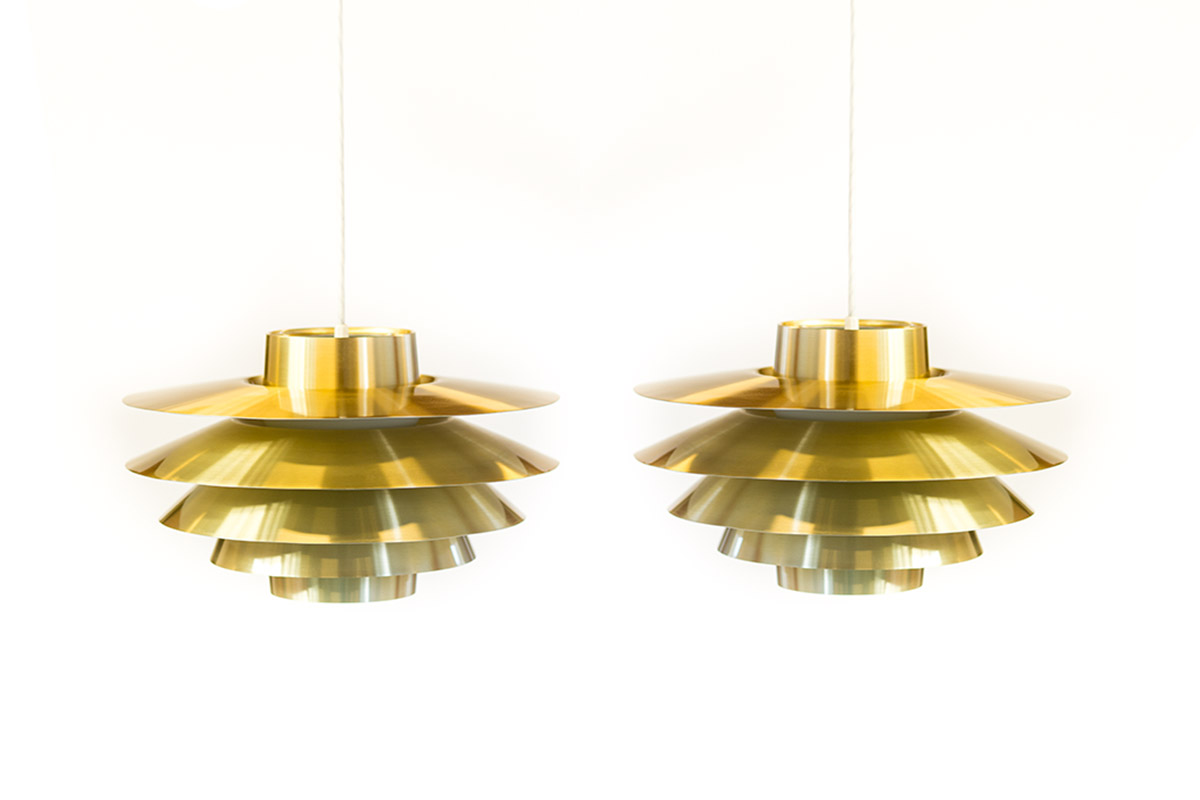 Deze twee zogenoemde "Verona" hanglampen zijn ontworpen door Svend Middelboe voor Nordisk Solar. Ze zijn in een zeer nette staat met minimale sporen van gebruik.
Een bijzonder fraaie verschijning mede door de goudkleurige/messing lamellen.
De binnenkant van de lamellen is wit en de lampen produceren zeer sfeervol licht.
(extra foto's volgen nog, de lampen zijn iets minder goudkleurig in het echt dan dat ze op de foto doen overkomen).
Afmetingen:
40 cm doorsnede en 25 cm hoog.
Sold
Set of two "Verona" pendants designed by Svend Middelboe for Nordisk Solar. The pendants are in a very good condition with minimal signs of use.
The set really stands out in your interior due to the gold colored/brass colored shades, the inside of the shades are white and they create a very nice soft and diffused light.
(extra photo's will be online soon, the lamps are a little less gold colored in real live then shown on the picture).
Dimensions:
40 cm diameter, 25 cm high.
Sold