Vintage Danish safari chairs set of 2 (* sold)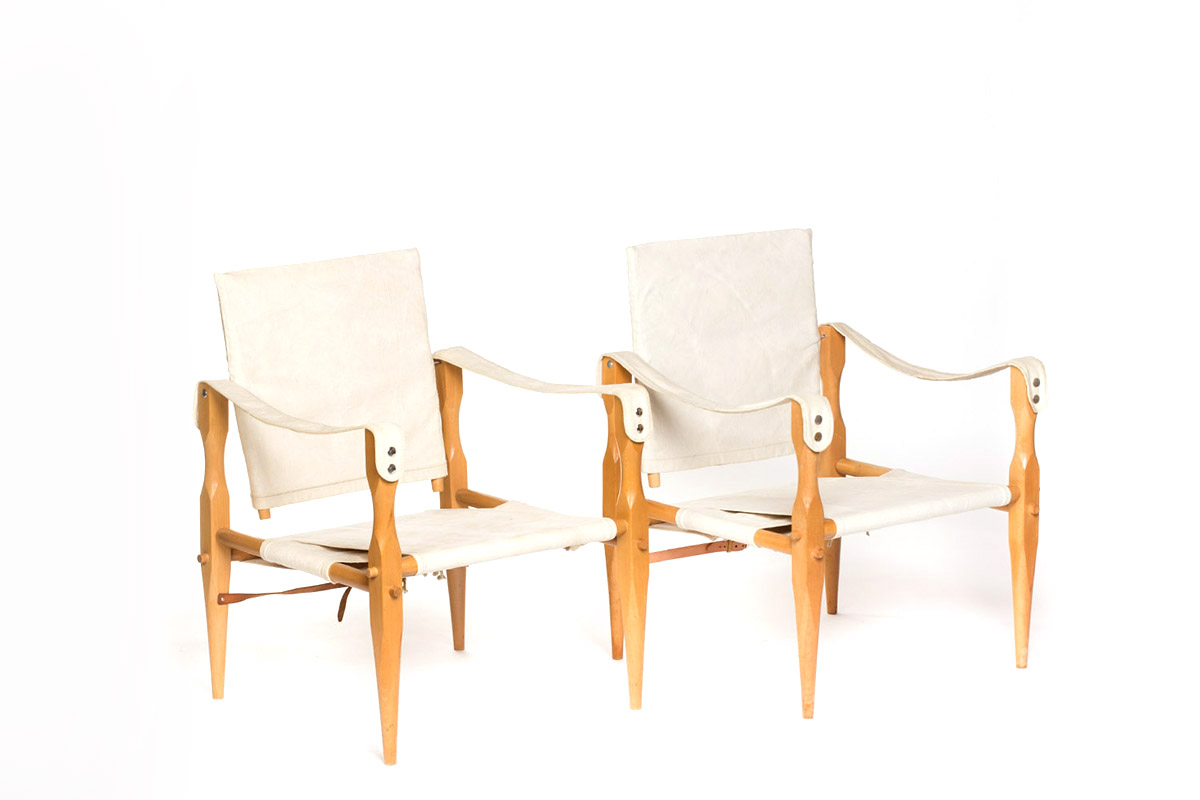 Leuke set van twee vintage Deense safari stoelen met lichte canvas bekleding en lichte houten frames. Deze set verkeert in een goede vintage staat, het canvas is zonder grote vlekken of beschadigingen, wel wat hele lichte sporen van gebruik. Bij een van de stoelen hebben we het leren bandje vervangen door een nieuw bandje van tuigleer. Dat ziet er netjes uit. Er zit een heel licht kleurverschil tussen de bekleding van de twee stoelen, ook al kwamen ze uit hetzelfde huis.
Deze safari stoelen zijn duidelijk geïnspireerd op de bekendere safari stoelen van Kaare Klint. De ontwerper van deze set is ons onbekend. De frames zijn opgebouwd uit houten stokken die in elkaar schuiven en bij elkaar gehouden worden door de zitting.
Afmetingen: 57 cm breed, 57 diep, 81 cm hoog
Verkocht
Lovely set of two vintage Danish safari chairs with canvas sling seats and a nice light wooden frame. They are in a good and clean condition with small signs of use but no large stains or damages. We have changed one leather strap. There is a very slight color difference in the canvas of the two chairs, though they came from the same house.
Dimensions: 57 cm wide, 57 cm deep and 81 cm high.
Verkocht